iPhone 6 leak shows screen glass, other internals parts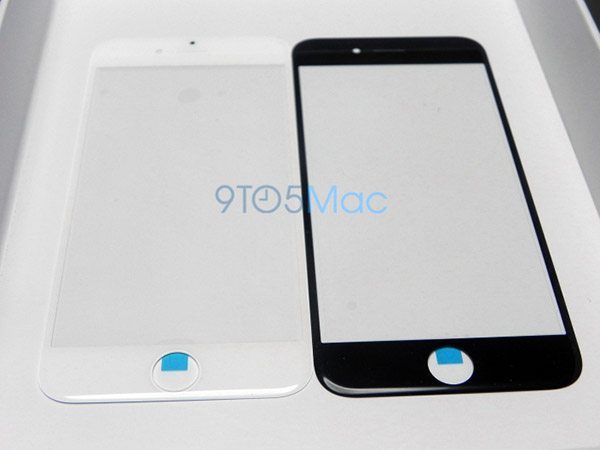 Apple is expected to unveil two iPhone 6 models later this year: a 4.7-, and a 5.5-inch version. With competing smartphones from Samsung, HTC, Sony, and others, running Android, featuring screens that are close to, or larger-than 5-inches, Apple is rumored to follow the modern trend. This, of course, despite Apple's known policy and belief that a 4-inch screen — currently found on iPhone models on the market — is the sweet-spot for users, as it offers the best ergonomics, and one-handed usability.
With regards to rumors of two iPhone 6 models to arrive this year, with a 4.7- and a 5.5-inch screen, we've seen leaks, and mock-ups of said upcoming devices rather frequently in the past weeks. We've seen a dummy version of the iPhone 6 being compared to the iPhone 5s, and we've also seen pictures claiming to show off a certain display component for the upcoming phablet. Other reports were focusing on predicting the features that Apple will include in its flagships: optical-image-stabilization is said to be a feature of the 5.5-inch iPhone 6, but not on the smaller, 4.7-inch variant. The larger phone is, according to rumors and reports, regarded as the more "premium" among the two.
Today's leak is also focused on a display component, but only adjacently. What we're looking at is claimed the be the upcoming iPhone's screen glass, and we also see it being sized-up in a photo comparing it to the same component of the iPhone 5.
The picture depicts the black and white screen glass of the upcoming 4.7-inch model. Despite a 5.5-inch version being allegedly in the works as well, the leak only shows off the component for the smaller variant of the phone. The second picture compares the screen glass of the 4.7-inch iPhone 6 with the one on the iPhone 5/5s/5c. The current iPhone models have a 4-inch display, so you can get a sense of the larger screen size that will reportedly grace the iPhone coming fall.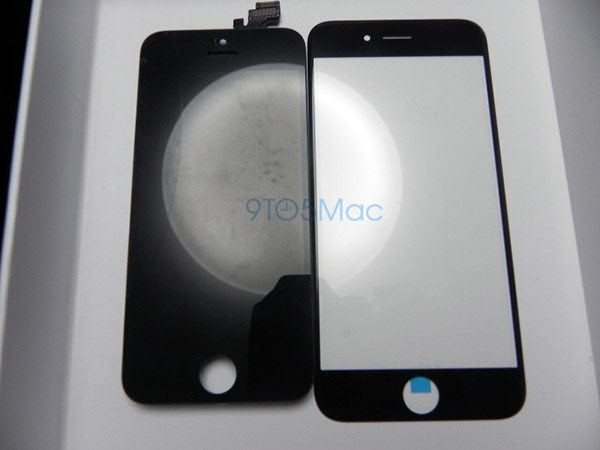 Additionally, pictures of alleged iPhone 6 components have surfaced on the inter webs. What you can also see attached are claimed to be a cable that holds the volume and mute buttons, while connecting them to the main logic board of the iPhone 6, while the second is a cable that will allegedly hold the power button of the upcoming device.