Alleged iPad Air 2 shell images surface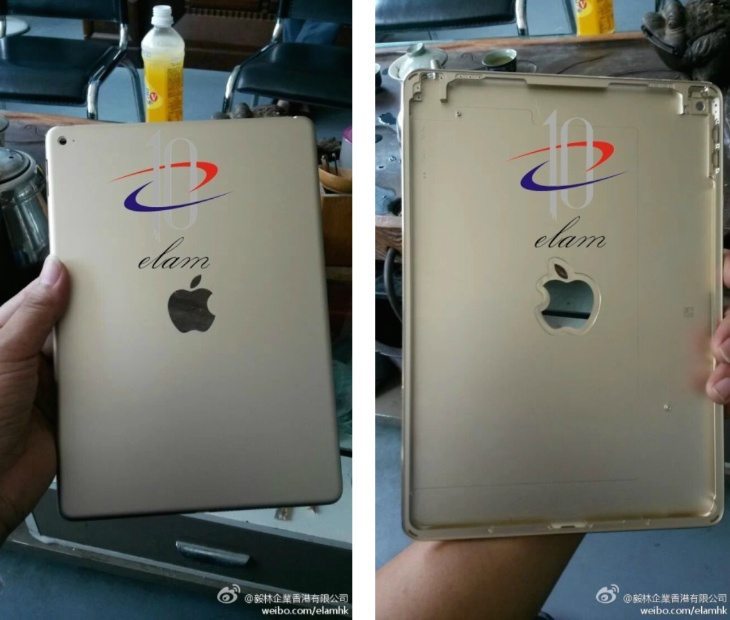 As we get closer to fall and the expected release of new iPads for 2014, leaks and rumors are mounting about the iPad Air 2 (6th generation iPad) and the iPad mini 3. We have already seen leaked images and a video showing iPad Air 2 dummy models, and now alleged iPad Air 2 shell images have surfaced.
In June we showed readers a photo said to be of a non-functioning model of the iPad Air 2, and this gave some design hints. There has been speculation for some time that the new iPad Air would feature the Touch ID fingerprint sensor built in to the Home button and this was backed up by the leaked image, along with other new touches.
Following this we shared a video that also purported to show an iPad Air 2 model, and then last month we saw further leaks claiming to show a mock-up of the new iPad Air. The new images that have now been posted online on Weibo are claimed to be of the rear shell of the iPad Air 2.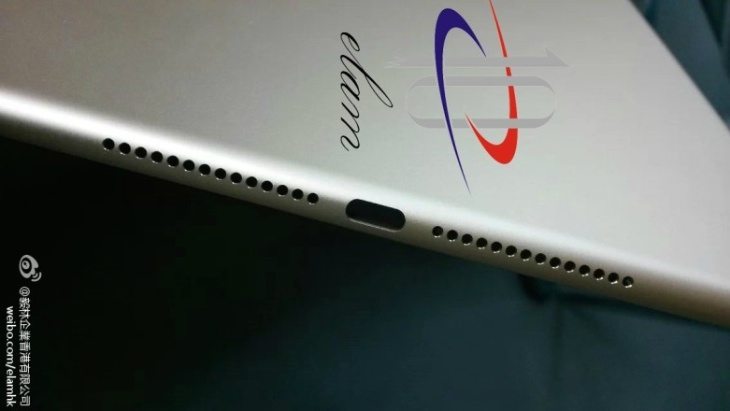 In the images we an see there's a new-look speaker grille with a single row of speaker holes at the bottom of the rear shell. This contradicts earlier rumors that there would be new front-facing speakers, and the single row indicates once again that the iPad Air 2 will be even slimmer than the original. The images also show a repositioned rear microphone by the camera.
These will not be the last leaked images before the official reveal of the next iPad Air, and we'll be sure to keep you informed of further developments. Rumored specs for the iPad Air 2 include an A8 processor and an 8-megapixel rear camera. Like the iPhone 6 it will be running iOS 8, which is currently in beta and due for a public release in fall.
Are you waiting for the iPad Air 2, and if so what's on your wish list as far as specs and features are concerned? Let us know with your comments.
Source: Macotakara
Via: iClarified