New Moto G2 images appear before release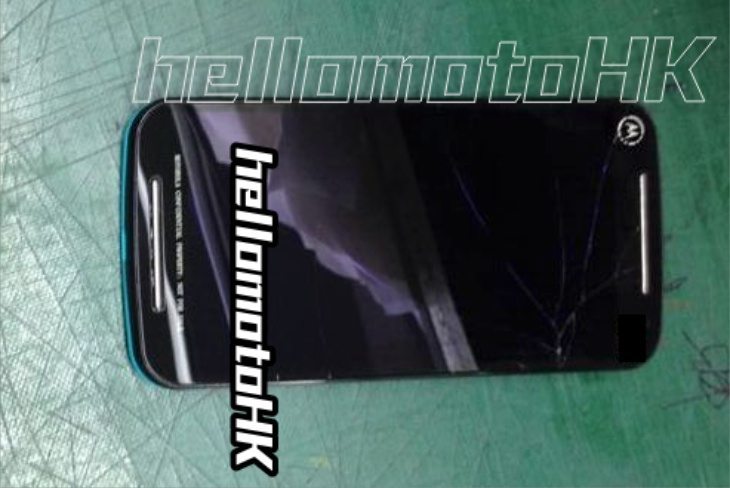 There's a great variety of new smartphones on the way and one that has been rumored for some time is the successor to the popular Moto G. The Motorola Moto G2 is expected to be unveiled at an event on September 4, where we also anticipate the official launch of the Moto X+1 phone and Moto 360 smartwatch. Today some new Moto G2 images have appeared before its release.
We've already heard leaked pricing and a possible release date of September 10 for the Moto G2 but of course this is not confirmed at this stage. We also recently reported on the possible Moto G2 price for India. There is likely to be a lot of interest in this new phone following the success of the original Moto G, and many specs of the upcoming budget device have already been leaked.
The new images purporting to be of the Moto G2 were posted on the Hellomotohk Facebook page. You can see one of them at the bottom of this story and more at the source link below. As well as this a teaser has been produced that attempts to depict the main improvements of the G2 over the Moto G, based on leaked info so far.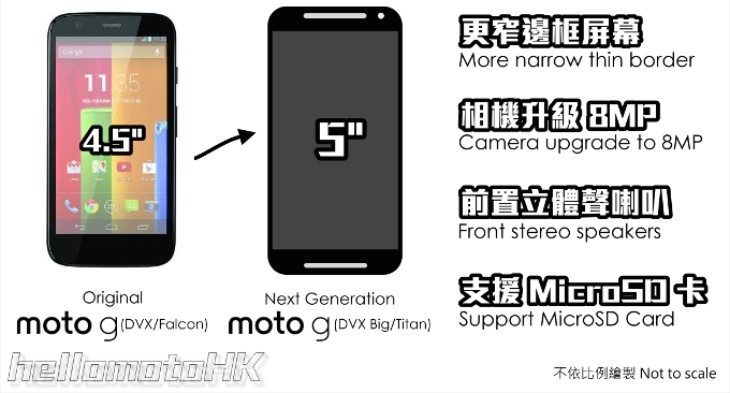 The Moto G2 is shown as having slimmer bezels, microSD expansion (something that will be received very well by potential buyers), a 5-inch display rather than 4.5-inches, front stereo speakers, and an upgrade to an 8-megapixel camera. Also expected is a Snapdragon 400 quad-core processor, 1GB of RAM, and a removable back cover for customization with Motorola shells.
It will certainly be interesting to see if all of the above is accurate at the big reveal on September 4, and you can be sure we'll bring you more news on this as soon as we hear it. Are you already considering the Moto G2 as your next smartphone purchase?
Source: Hellomotohk (1) (2)
Via: Phone Arena