uSwitch ready iPhone 6 deals page, awaiting price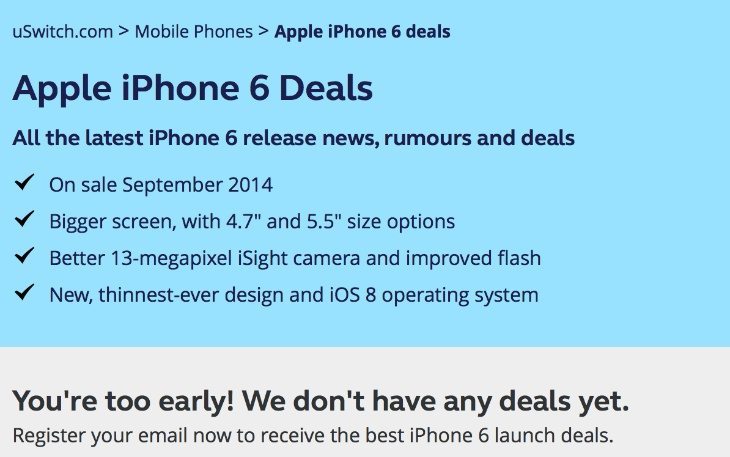 Roll up, roll up for the Apple iPhone 6! Well not quite yet, but the build-up is really gathering pace now. A profusion of iPhone leaks seems to arrive virtually every day now, and if we needed any further endorsement that the new iPhone 2014 is on the way, we are starting to see certain websites getting ready for its arrival. For example uSwitch is readying its iPhone 6 deals page, although is still awaiting a price.
In our last couple of articles on the next iPhone we've shown some new images that are claimed to be of the iPhone 6 and also some new leaked documentation that appears to confirm some of the finer details. What we always point out though is that none of this information is official until Apple chooses to announce the phone, and that's expected to take place at an event on September 9.
That hasn't stopped uSwitch providing information about the phone on its Apple iPhone 6 Deals page where it details "all the latest iPhone 6 release news, rumours and deals." Much of what it shows is what has been heavily rumored, such as the two different display sizes of 4.7 and 5.5-inches, a slimmer design, and iOS 8.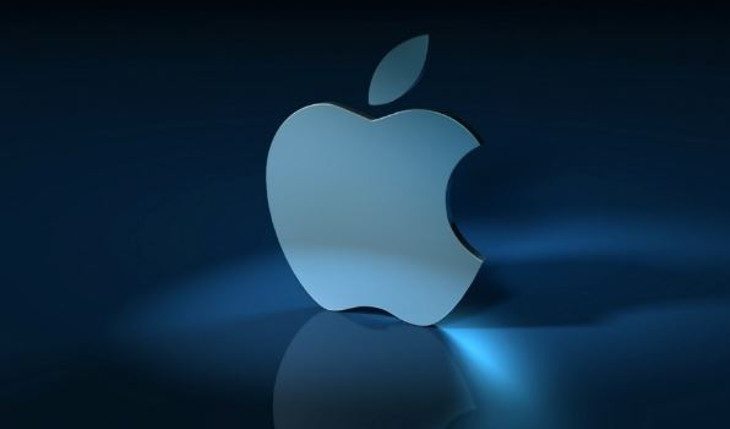 The uSwitch deals page also says that the iPhone 6 will have a 13-megapixel iSight camera with improved flash and will go on sale in September 2014. While all of the above matches what the tech world widely expects, we have no way of telling if uSwitch has unprecedented early confirmation, although we somehow doubt it!
As you might expect uSwitch does acknowledge, "You're too early! We don't have any deals yet." Nevertheless the page is up-and running and those interested can already register their emails to receive the best iPhone 6 launch deals. If the phone is officially revealed on September 9 as expected, then it won't be too much longer until we will finally have the official price, specs and more for the iPhone 6.
You might also be interested in our previous article about iPhone trade-ins for those who might be thinking of upgrading to the next model. Are you waiting to see what Apple brings to the table with the iPhone 6?