Moto X vs Nexus 5, Galaxy S5, LG G3 and One (M8)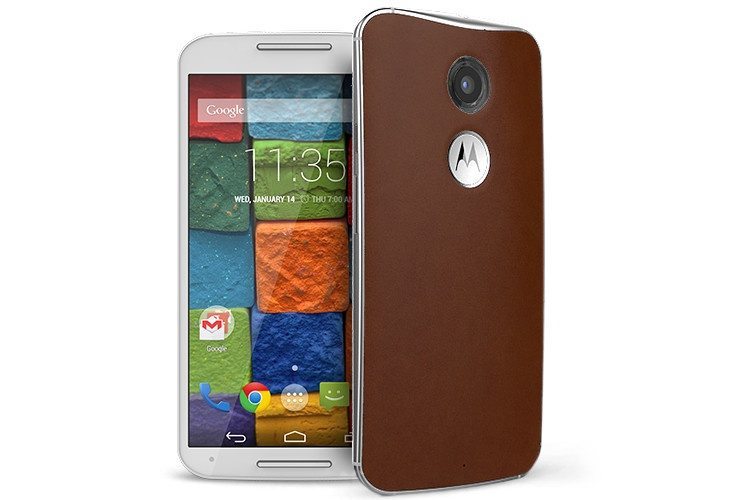 The Motorola Moto X has been a massive hit for the company and just a few days ago the new Moto X was made official. The Moto X (2014) has plenty to offer the enthusiastic smartphone user, but it will have plenty of competition from other top handsets. We thought a Moto X vs. Nexus 5, Galaxy S5, LG G3 and One (M8) specs look would be useful.
For more on the new Moto X please check out our launch article or our specs rundown of the Moto X against anticipated specs for the Nexus 6. It's a decent upgrade over the original Moto X and it will release later this month for various world regions, carrying a more affordable price tag than many other flagship devices.
While designs and various features of phones should be taken into account when considering which one to purchase, it's also useful to be able to easily compare specs. We've embedded a chart below from Droid-Life that gives a full specs comparison of the new Moto X, LG G3, Samsung Galaxy S5, HTC One M8 and Google Nexus 5 (made by LG). As well as breaking down the specs the image also shows pricing for the devices.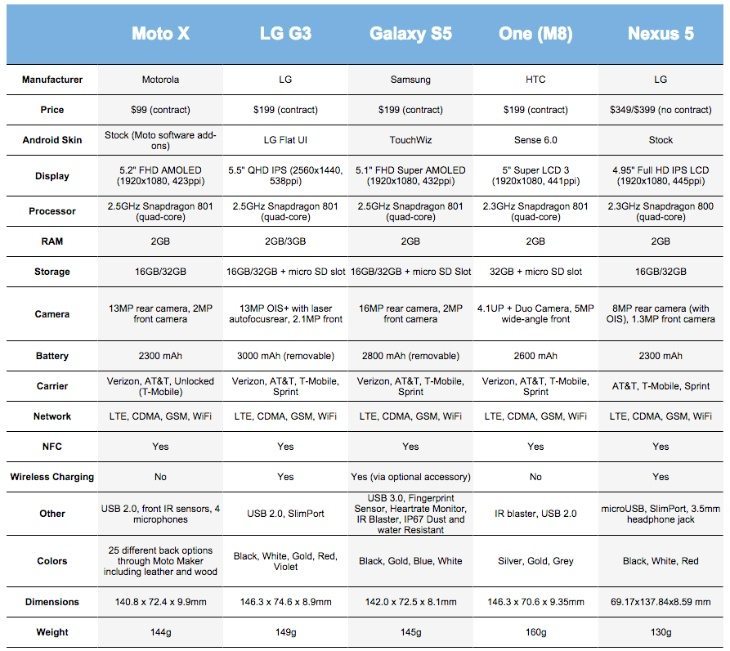 As you can see from the above, one of the appeals of the second-generation Moto X for many buyers is likely to be its competitive price. The chart is also handy as it shows the various color options of these devices as well as dimensions and weight, which Android skin is used, and which US carriers offer the devices.
When you've had a browse through the specs list it would be good to know if it's helped you to make a decision. Will you opt for the new Moto X (trade-in details here) or is your mind set on one of the other smartphones included in this comparison? Let us have your comments.