Samsung Galaxy Note 4 vs Note 3 upgrade decision simplified
Many Android device enthusiasts have been crawling up walls in anticipation of the new phablet flagship from Samsung. The Galaxy Note 4 was finally revealed last week and is receiving a hugely positive initial response from the tech world and potential buyers alike. If you're trying to choose whether to step up from its predecessor, this video showing the Samsung Galaxy Note 4 vs. Note 3 upgrade choice simplified could be really useful viewing.
You can check out more on the Samsung Galaxy Note 4 in our launch post, or for more details take a look at our specs shootout of the Galaxy Note 4 vs. Sony Xperia Z3. Alternatively we've also shared a video comparing the Note 4 with the new Note Edge. Some readers may be wondering whether it's worth upgrading to the Galaxy Note 4 and that is made clearer in the video embedded below this story today.
The YouTube video comes from TotalTechWar and gives a grand total of 18 different reasons why you might want to upgrade from the Note 3 to the Note 4. This will be particularly handy if certain aspects of a smartphone are more important to you than others, and should help you in your upgrade dilemma.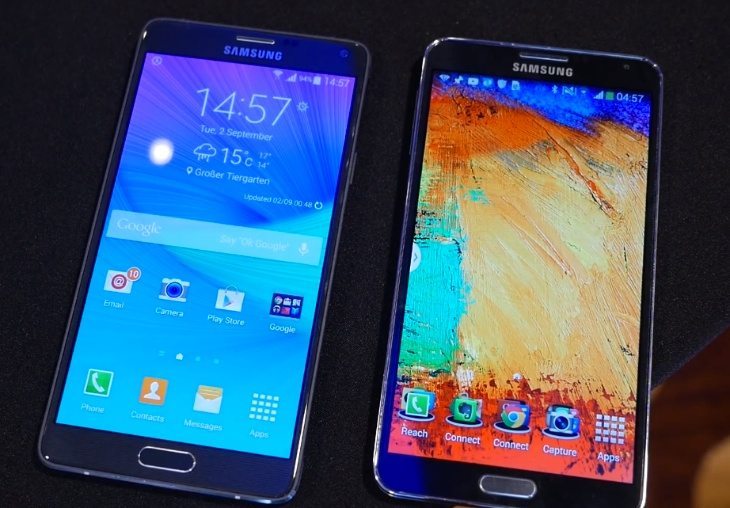 The video runs through different advantages of the Galaxy Note 4 over the Note 3, with just a few of these being the fingerprint sensor, MHL 3.0, faster graphics, faster charging and metal frame. Obviously we haven't included all of the pointers here, as we don't want to spoil your enjoyment of the video. At the end you'll see all of the various aspects listed together.
Are you currently trying to decide whether to upgrade to the Samsung Galaxy Note 4? Has the video helped you to make up your mind? Do let us have your comments.