Samsung Galaxy S4 GPe Android Lollipop update starts rolling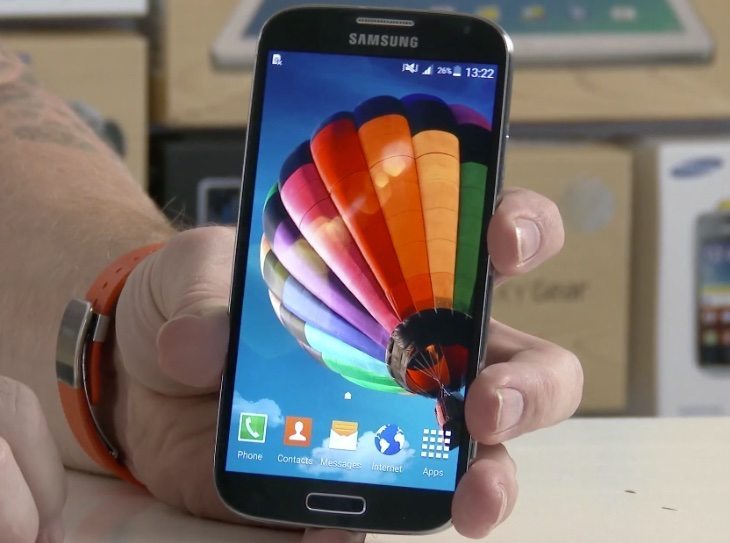 When the Android 5.0 Lollipop update was made official, some Samsung device owners could be excused for wondering how long it would take this time around for their phones and tablets to get the latest upgrade. Samsung hasn't got a great record of pushing out speedy updates, and while other manufacturer devices are being treated to Lollipop, most Samsung users are still waiting. However, today we have news that the Samsung Galaxy S4 GPe Android Lollipop update has now started rolling.
Nexus devices and some Motorola handsets were the first to receive Lollipop, and earlier this month we told how the Samsung Galaxy S5 had started to receive the update in some regions. However, it can take some weeks or months for these kinds of updates to release for all regions and for all carrier versions. Now there's news that the GPe Galaxy S4 has started to receive Android 5.0, but we should stress that this is NOT the standard Galaxy S4. Special Google Play editions of popular handsets that run stock Android are usually treated to updates before the standard varieties, and as expected that has happened for the GPe Galaxy S4.
We've previously shown a video preview of Android 5.0 Lollipop running on the Galaxy S4, but the official update that has now released is a newer build. It's 500MB in size and is available as an over-the-air update. Those with the Galaxy S4 Google Play edition of the phone should be getting notifications about the update, but if not it's worth checking manually be heading to Settings followed by About Phone and then System Updates. Now that 5.0 is being made available for the phone it's not likely to be too much longer until the 5.0.1 Lollipop update that has already started to be pushed out to other Google Play edition and Nexus devices also arrives.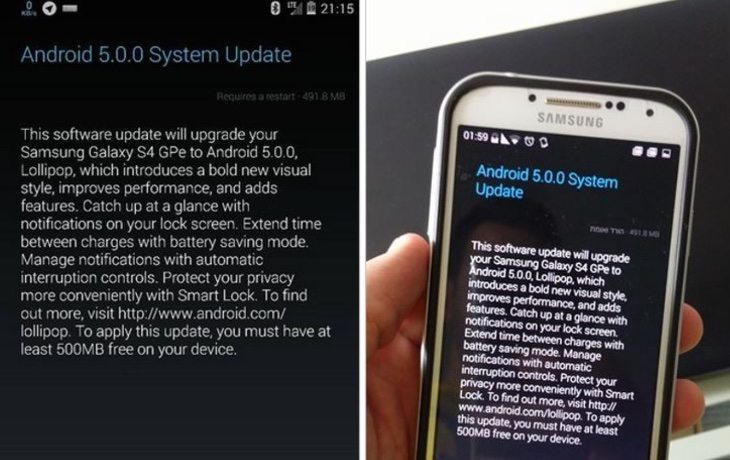 So what about those of you who have the standard version of the Samsung Galaxy S4? Previously we have heard that Android Lollipop should arrive for the Galaxy S4 and Galaxy Note 3 in early 2015. Further to this, just a few days ago we reported the latest on the Lollipop updates for some Samsung devices, and a very reliable source had reiterated that the Galaxy S4 will receive the official update in Q1 next year, so fingers crossed!
While it's good to hear that the Google Play Galaxy S4 is now receiving this update, there will no doubt be many owners of the standard version who are wishing they didn't have to wait so long. Are you one of the many Samsung device owners eager for a lick of Android Lollipop? Send your comments by using the box below.
Source: SamMobile