New Samsung Galaxy S6 photos show a bright Yellow handset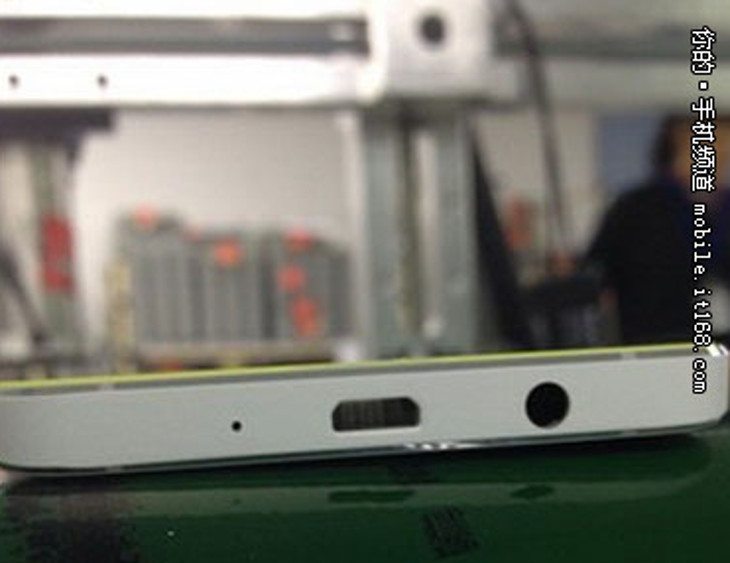 At the end of each year, we start to speculate about what's going to be shown off in the first half of the coming year, and the Samsung Galaxy S6 looks to be one of those devices. We got a glimpse of what's thought to be the new metal chassis, and now we're getting a look at an assembled device courtesy of a new Samsung Galaxy S6 photo leak.
The Samsung Galaxy S6 photo leak isn't the cleanest, but it shows a smartphone that's said to be the Galaxy S6. The odd color isn't due to poor lighting either as the company is apparently experimenting with a few new colors for the Galaxy S6. The screen size was mentioned against as well, and it is said to be 5.5-inches… for the "regular" version.
Fluorescent Yellow is one color we would never expect to see on a Galaxy handset, but that is the color shown in the Samsung Galaxy S6 photo. According to the report, Samsung is tinkering with things so a Yellow Galaxy S6 may never hit the streets. Other colors were mentioned as well, but it's anyone's guess at this point as to what the final design will be. That said, we expect to see numerous variants.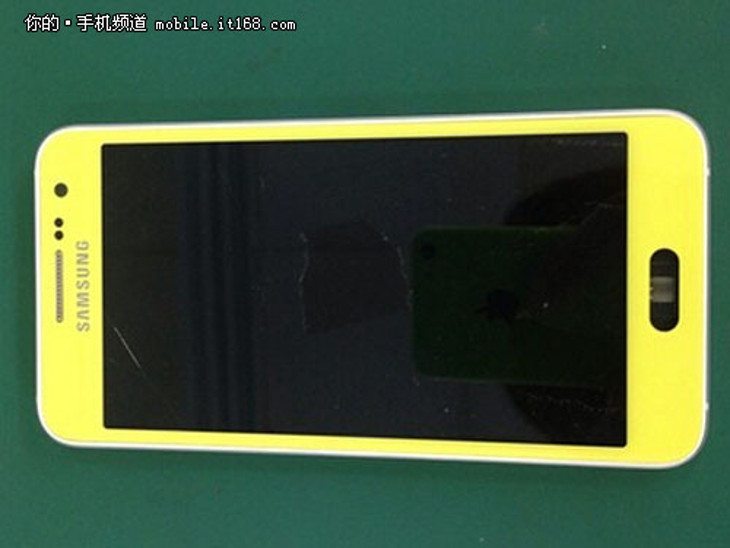 Samsung is expected to show off "something" in the coming months, and we've seen plenty of rumors on Project Zero and have even discussed the possibility of a dual-edged variant. If you're new to this type of speculation, it's something we go through every year so you always have to keep your salt shaker handy. That said, our money is on a regular S6 and a "premium" variant that's a little bigger, and a little badder than the stock model. As for those colors, it's likely to be a region specific if Sammy decides to go bright and colorful.
What do you think of the bright handset shown in the Galaxy S6 photo?
via – Phonearena  source: mobile.it.168