Moto G 2nd gen vs Lenovo A6000, price apart but close specs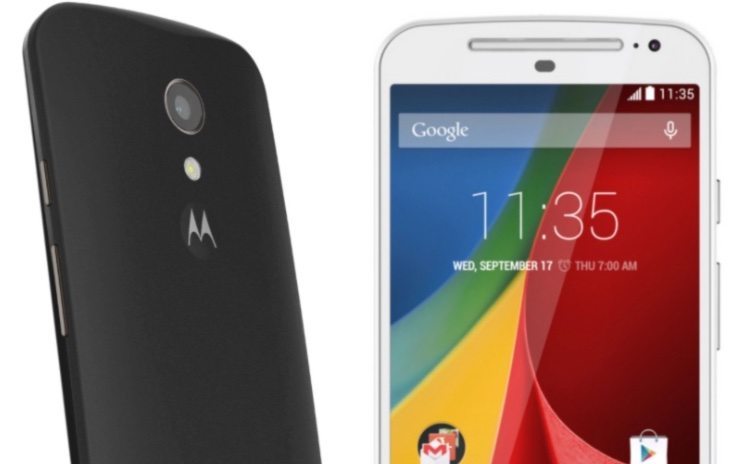 The Motorola Moto G (2014) has been a massive hit since it released last year and the dual SIM version has been popular in India. The Lenovo A6000 is a recent smartphone to the market and is attracting plenty of interest, and it's also a dual SIM phone. Today we're comparing the Moto G 2nd gen vs. Lenovo A6000, and this will be interesting because although the prices are far apart they are close in specs.
We've covered the Moto G 2nd gen extensively, and have also recently compared the Lenovo A6000 with the popular Micromax Yu Yureka and also the Xiaomi Redmi 1S. We're concentrating on these phones for India where dual SIM handsets are in demand. Of course the same specs apply whatever market you may be in, but as prices vary by region we'll be using the Indian pricing as a guide. You may be surprised at the similarities in specs despite the big difference in price.
Processors
The Moto G Dual SIM (2014) is powered by a 1.2GHz Snapdragon 400 quad-core processor and Adreno 305 graphics. The Lenovo A6000 has a 1.2GHz Snapdragon 410 quad-core processor and Adreno 306 GPU.
Display
Both have 5-inch displays with resolution of 1280 x 720 resulting in 294 ppi, so there's nothing to split them here.
RAM and Storage
Both have 1GB of RAM. The Moto G 2nd gen has internal storage models of 8 or 16GB that can be expanded to 32GB via microSD. The Lenovo A6000 has 8GB of internal storage, also expandable to 32GB.
Camera set-up
Both handsets have an 8-megapixel rear camera with autofocus and LED flash, with a 2-megapixel front-facing camera.
Battery
The Moto G (2014) has a removable 2070 mAh battery while the A6000 has a removable 2300 mAh battery.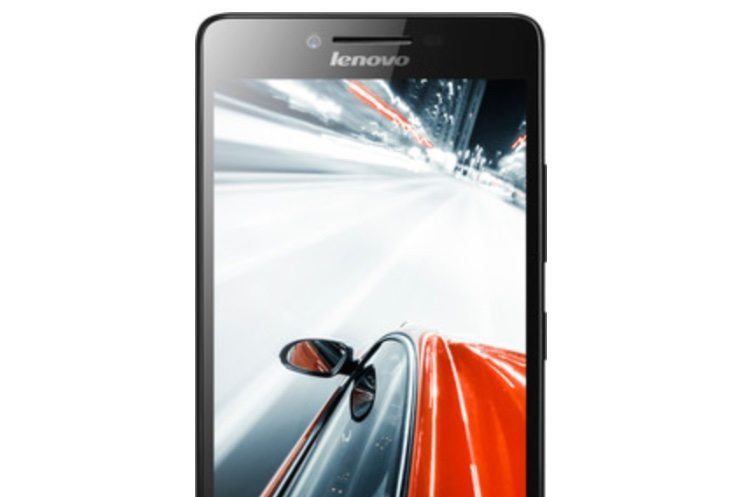 Connectivity
The Moto G Dual SIM (2014) supports 3G, WiFi 802.11 b/g/n with WiFi hotspot, Bluetooth 4.0, GPS, and microUSB 2.0. The Lenovo A6000 has all of this but also has 4G LTE connectivity.
Operating System
The Moto G runs almost stock Android 4.4.4 KitKat, upgradable to Android 5.0 Lollipop. The Lenovo phone runs Android 4.4.4 KitKat with the Vibe 2.0 UI.
Dimensions and Weight
The 2nd generation Moto G Dual SIM measures 141.5mm x 70.7mm x 11mm and weighs 149g. The Lenovo A6000 measures 141mm x 70mm x 8.2mm and weighs 128g.
Price
This will be one of the main deciding factors for many buyers. The 16GB Moto G 2nd gen Dual SIM handset launched in India at Rs. 12,999. The Lenovo A6000 is just Rs. 6,999, and is being sold via flash sales on Flipkart so could be difficult to get hold of.
As you can see we were not overstating it by pointing out that these phones are closely matched in specs but way apart in price. We might have expected the cheaper phone to be behind on specs, but the Lenovo A600 matches the Motorola phone in many respects and also has the advantage of 4G LTE connectivity and a higher capacity battery, as well as being the lightest and slimmest of the handsets. With this in mind we have to say that with a far lower price the Lenovo A6000 offers better value for money than the Moto G 2nd gen.
On the other hand the Motorola brand is extremely popular in India and has more built-in internal storage. Potential buyers will also want to look at the design and build quality, as well as after-sales service. One more thing to consider is that a Moto G 4G LTE (2015) with dual SIM has just released in Brazil but availability for other regions hasn't been confirmed yet.
Taking all of the above into account we'd like to hear your choice between the Motorola Moto G 2nd gen and the Lenovo A6000? What was your deciding factor between these two smartphones?