iPhone 7 design loses physical Home button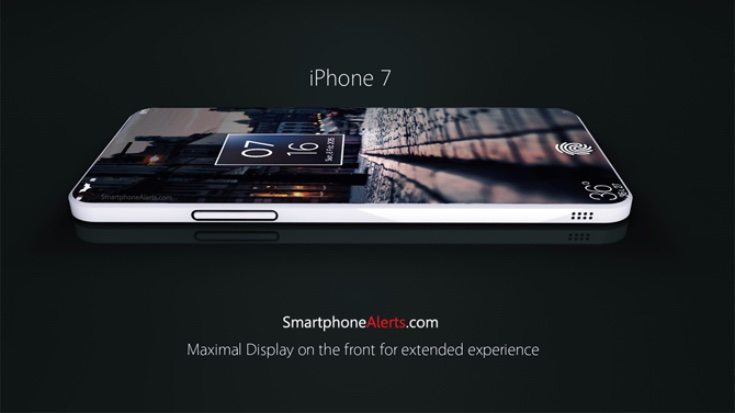 Although the next iPhone is likely to be the iPhone 6S, plenty of people are referring to it as the iPhone 7. We're already seeing numerous concept ideas for the new iPhone, and today we have a new iPhone 7 design where it loses the familiar physical Home button and has an edge-to-edge display.
This latest iPhone 7 design comes from SmartphoneAlert who dub the concept as the "most amazing iPhone ever." The idea certainly brings a few new things to the mix and many might like to see some new styling offered. This vision features the much-rumored Force Touch technology that is tipped for the iPhone 6S, with actions depending on how you touch the phone.
It features a sapphire crystal body construction with a graphene touch surface. There's no physical Home button and instead the fingerprint sensor is incorporated within the display panel. The display is what its creators describe as "maximal" with an edge-to-edge look, and it's a slim handset at 6.2mm thick. Instead of a Power button and separate volume rocker, this iPhone 7 design combines them into a single unit to the left of the device.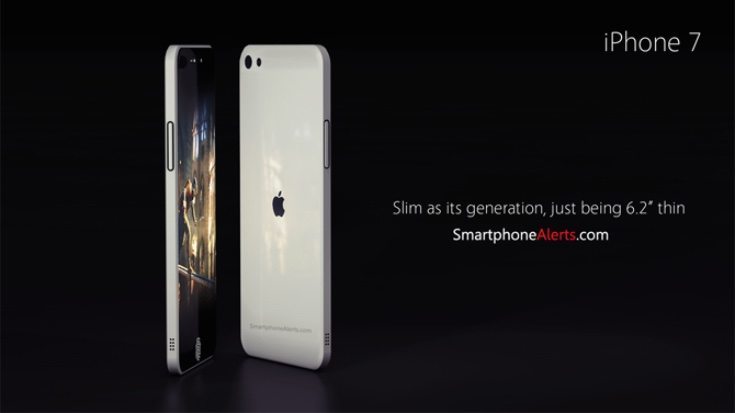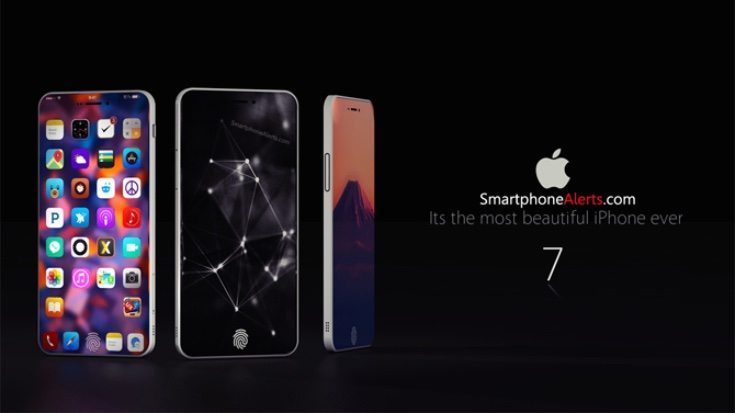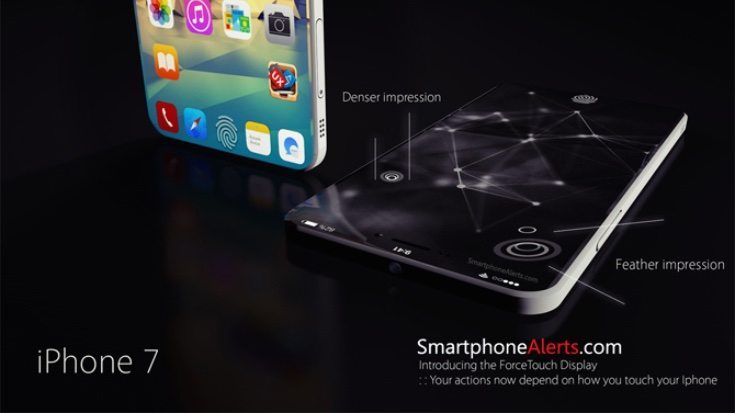 On the reverse there's an Apple logo that illuminates when notifications arrive, and on the bottom edge it has a USB Type C port. Further features are biometric sensors for health and activity tracking. Imagined specs for this iPhone 7 design include an Apple A9 processor with M9 co-processor, a 4.7-inch display with 2160p resolution, 2GB of RAM, and internal storage variants of 32, 64, 128 and 256GB. It has a 12-megapixel rear camera, 5-megapixel front-facing camera, and 2100 mAh battery.
Running iOS 9 we can't help thinking that its creators should have titled it the iPhone 6S, but this vision certainly adds interesting new elements that some iPhone fans would appreciate. You can get a closer look in the YouTube video that we've embedded further down the page. We've shown just a few of the images and you can see many more at the source below. You might also like to compare this vision with some previous iPhone 6S/7 concepts here and here.
We'd like to know if you approve of this latest iPhone 7 design so do drop us your comments in the box below. Maybe you have your own ideas on how the current iPhone 6 look could be improved with the next iteration?
Source: SmartphoneAlert
Via: Concept Phones
https://www.youtube.com/watch?t=10&v=S5HIonZRBo4://