Huawei Nexus 6 specs show in benchmark appearance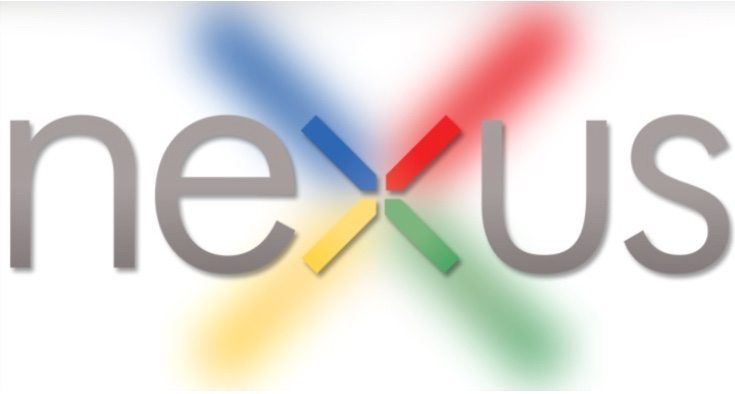 The smartphone world is buzzing right now with talk of the upcoming new Google Nexus smartphones from LG and Huawei. The larger upcoming Nexus is being widely referred to as the Huawei Nexus 6 although its final name has not been confirmed yet. Now some Huawei Nexus 6 specs have shown up in a benchmark appearance.
Rumors about the new Huawei Nexus have been rife for some time. For example, we've seen leaked Huawei Nexus 6 specs and images, and also recently a possible pre-order date. It's expected that both of the 2015 Nexus phones from LG and Huawei will be officially unwrapped at a September 29 event. Now a device dubbed the Huawei Angler has been spotted in Geekbench testing, and many of you will know that 'Angler' is the codename for the Huawei Nexus 2015.
The benchmark shows the handset is powered by a Snapdragon 810 octa-core processor (running at 1.55GHz during testing), and this ties in with previously leaked specs. Other specs shown from the benchmarking are Adreno 430 graphics and 3GB of RAM, rather than the 4GB of RAM that many had hoped for originally. The Huawei Nexus 6 achieved a Geekbench single-core score of 1156 while the multi-core score was 3641.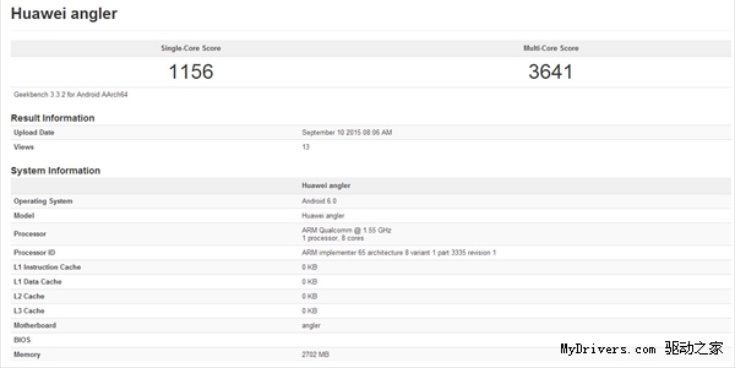 Interestingly that's not too far away from the scores achieved by the LG Nexus 5X which managed a single-core score of 1082 and multi-core score of 3298 in an earlier benchmark spot. The new LG Nexus for 2015 is equipped with a Snapdragon 808 hexa-core processor. Of course both of the new Nexus phones will be running Android 6.0 Marshmallow on release.
As a brief refresher, earlier leaked specs for the Huawei Nexus 6 have included a USB Type-C port, a fingerprint scanner, and 64GB of internal storage. The display size was rumored for some time to be 5.7-inches although a recent import sighting showed it to have a 5.5-inch display, so for now it's a case of wait and see.
Are you counting down the days to September 29 and the big reveals of the new LG and Huawei Nexus phones? What are your thoughts on the unofficial Huawei Nexus 6 specs so far? Drop us your comments in the box below.
Source: MyDrivers
Via: Phone Arena