Microsoft Lumia 950 XL factory render leaks measurements
October 6th will soon be on us and we should finally hear everything we need to know about the Microsoft Lumia 950 and 950 XL. These are high-end Windows 10 Mobile flagship smartphones and there have been numerous rounds of leaked specs. Now a Microsoft Lumia 950 XL factory render has leaked the measurements of the device.
We already feel we know plenty about both of these new Lumia phones, and a leaked slide presentation seemingly confirmed most of the rumored specs just a few days ago. Although we've seen claimed press shots of the 950 XL before, one thing we didn't know about was the dimensions of the handset.
The new leaked texturized factory CAD render is purportedly of the Lumia 950 XL. This type of render is commonly used during the manufacturing process of a device and reveals that the larger new Lumia smartphone measures 151.9mm x 78.4mm in length and width. The thickness of the handset is from 7.8mm to 9.9mm with the camera hump accounting for the thicker part of the measurement.
While we cannot confirm this latest leak we will say that it comes from prominent leaker @OnLeaks who usually comes up with reliable information on upcoming devices. The same source also leaked a factory render of the smaller Microsoft Lumia 950 at the weekend that you can see directly below.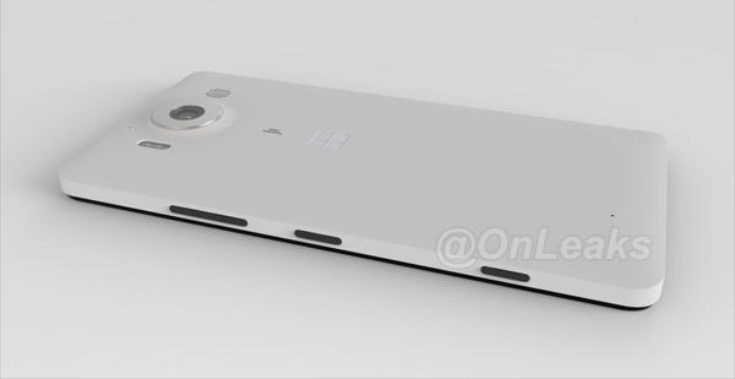 Of course we'll be bringing you all the news about the new Lumia smartphones as soon as they are officially announced. It's thought that the Microsoft Lumia 950 XL and Lumia 950 as well as the Lumia 550 will release soon after the event.Are you waiting for the Microsoft Lumia 950 XL phablet to release? Is part of its appeal the fact that it will be running Windows 10 Mobile out of the box? Do let us know by sending your comments in.
Source: @OnLeaks (Twitter) One and Two