HTC One A9 models show in certification process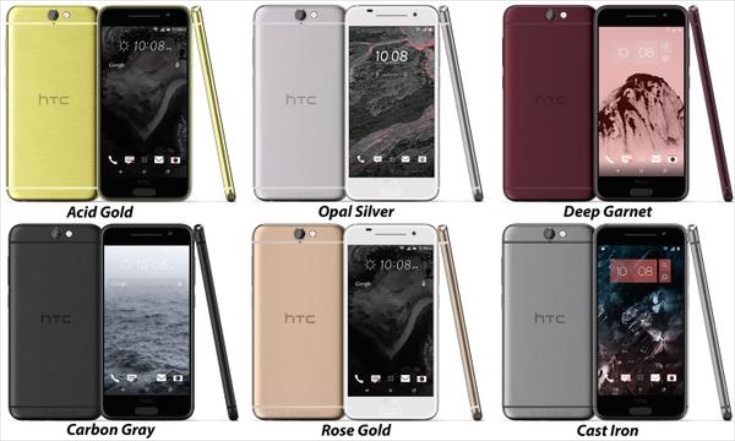 Many readers may have been following the saga of the HTC One A9 smartphone, aka HTC Aero. We say 'saga' as there have been conflicting rumors for some months about whether this would be a new flagship or a mid-range device. This led to a certain amount of disappointment recently when growing evidence pointed to it being a mid-sector handset. Now before the launch some HTC One A9 models have shown up in the certification process.
The HTC One A9 has made an appearance at the Global Certification Forum (GCF) and the FCC and several different models have been revealed. The first spot confirmed the name of the device just in case any of you were still wondering. An HTC event is being held on October 20th, and that's when we anticipate the phone will finally be made official.
The sighting at the FCC was for an HTC smartphone with model number 2PQ9100. The prefix of 2PQ9 indicates the HTC One A9 while the numbers following represent different variants and carrier versions of the device. The 2PQ9100, dubbed the A9u at the FCC, has bands that mean it's likely to be an international version of the HTC One A9. Another model is the 2PQ9120 and this supports North American LTE bands 2,4,5,7 and 12. Finally there's the 2PQ9300 and this includes compatibility with LTE bands 25 and 26 for Sprint.
Unofficial specs of the mid-range handset include a Snapdragon 617 processor, 5-inch AMOLED display with Full HD resolution of 1920 x 1080, and 2GB of RAM. It's also thought to have a 13-megapixel rear camera with optical image stabilization, a 4-megapixel UltraPixel front-facing camera, and a 2150 mAh battery. The phone should be running the Android 6.0 Marshmallow operating system out of the box.
News that these models have passed through certification implies that a release is getting closer, so perhaps the HTC One A9 might hit the shelves very soon after it's officially shown off. The image below is a claimed press shot of the phone in various color choices. As for the next rumored high-end handset from HTC, it looks as though that won't arrive until Q1, 2016 in the form of the HTC O2 phablet. It has been rumored to be sporting a whole new design language and powered by a Snapdragon 820 chipset.
As we now know that the HTC One A9 will not be a top-flight handset, it seems that much of its success will depend on how competitive the price is. A recent price indicator suggested it might be higher than expected, but at this stage the pricing is unconfirmed. While while we wait for the HTC One A9 to be made official we'll pass on news of any further leaks as we hear them. How much would you pay for the HTC One A9?
Sources: GCF and FCC (1) (2) (3)
Via: G for Games