Microsoft Lumia 550 vs Lumia 640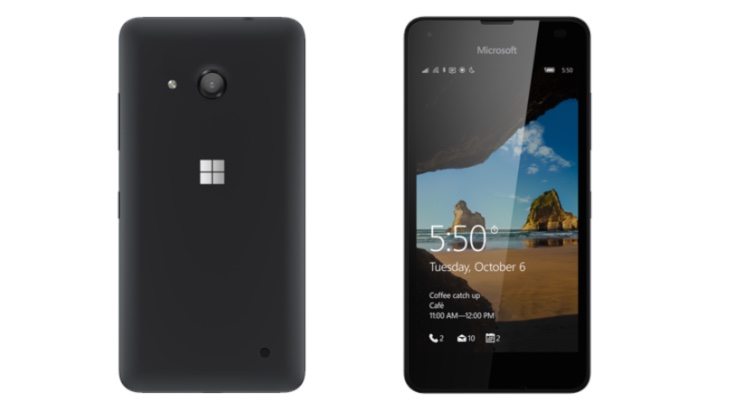 The Microsoft Lumia 550 smartphone was announced at an event yesterday. This handset is aimed at buyers in emerging markets, as well as budget-conscious customers in the US and Europe. It's also likely to be popular as a cheaper back-up device for some buyers. Today we're considering the Microsoft Lumia 550 vs Lumia 640 in a specs and price breakdown.
The Microsoft Lumia 640 released back in April while the Lumia 550 release will start rolling out from December and reach further markets early next year. The Microsoft Lumia 550 has LTE connectivity so for the purposes of this comparison we're comparing it with the LTE variant of the Lumia 640. They are close in price so let's take a look at the Lumia 550 vs Lumia 640 specifications.
Processors
The Lumia 550 has 1.1GHz Snapdragon 210 quad-core processor and Adreno 304 graphics. The Lumia 640 has a 1.2GHz Snapdragon 400 quad-core processor and Adreno 305 graphics.
Display
The new 550 has a 4.7-inch IPS display with HD resolution of 1280 x 720 resulting in 315 ppi. The Lumia 640 has a 5-inch IPS display with the same resolution resulting in 294 ppi.
RAM and Storage
They're not too far apart here as both have 1GB of RAM and 8GB of internal storage. However, the Lumia 550 can be expanded via microSD to 200GB while the Lumia 640 can be expanded to 128GB.
Camera set-up
The Microsoft Lumia 550 has a 5-megapixel rear camera with autofocus, LED flash, and 720p video capture, as well as a 2-megapixel front-facing snapper. The Lumia 640 has an 8-megapixel rear camera with autofocus, LED flash, and 1080p video capture, plus a 1-megapixel front-facing shooter.
Battery
The Lumia 550 has a removable 2100 mAh battery while the Lumia 640 has a removable 2500 mAh battery.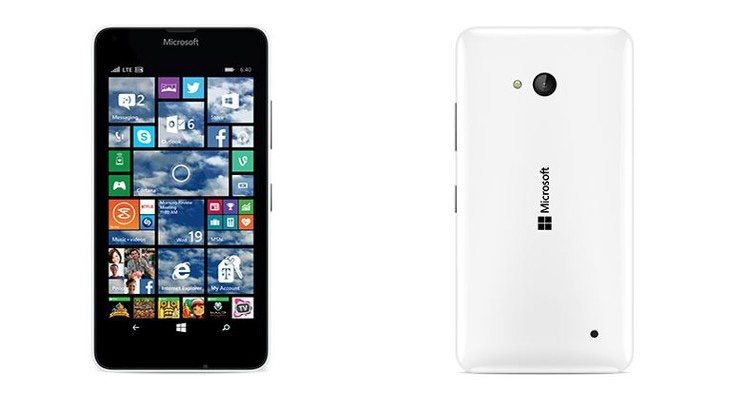 Connectivity
Both the Lumia 550 and Lumia 640 LTE version have 4G LTE, 3G, WiFi 802.11 b/g/n, WiFi hotspot, GPS, and microUSB 2.0. The 550 features Bluetooth 4.1 while the 640 has Bluetooth 4.0, and the latter also has DLNA.
Operating System
Many people will be drawn to the Lumia 550 as it's the first budget Lumia that will release running Windows 10 Mobile out of the box (the Lumia 950 and 950 XL are flagship devices). The Lumia 640 (pictured above) currently runs Windows Phone 8.1 but it's one of the devices that has been confirmed to receive the Windows 10 update at some point.
Dimensions, Weight, Colors
The Lumia 550 measures 136.1mm x 67.8mm x 9.9mm and weighs 141.9mm. It comes in black or white color choices. The Lumia 640 LTE measures 141.3mm x 72.2mm x 8.8mm and weighs in at 145g. This one comes in black, cyan, orange or white colors (colors may vary by market).
Price
Pricing will vary by region and at yesterday's unveiling a price of $139 was given for the Microsoft Lumia 550. Specific pricing for the UK, India and other regions hasn't been announced yet. The Lumia 640 LTE model arrived in the US at $130, so there shouldn't be too much in it wherever you are.
As the Microsoft Lumia 550 is not in our hands yet we are simply considering specs and price for this comparison, and it will be interesting to check it out more in the coming months. Looking through the above we can see that the Lumia 550 (pictured below) has a higher level of expandable storage, and runs a later operating system version. However, some of the benefits of the Lumia 640 include a larger display, higher capacity battery, and higher-megapixel rear camera.
Your decision between these two smartphones might depend on the aspects that are most relevant to your needs, and the price difference between them for your market will also play a part. After taking the above Lumia 550 vs Lumia 640 specs into account, which are you more likely to purchase?