Gionee V580 leaked as budget feature phone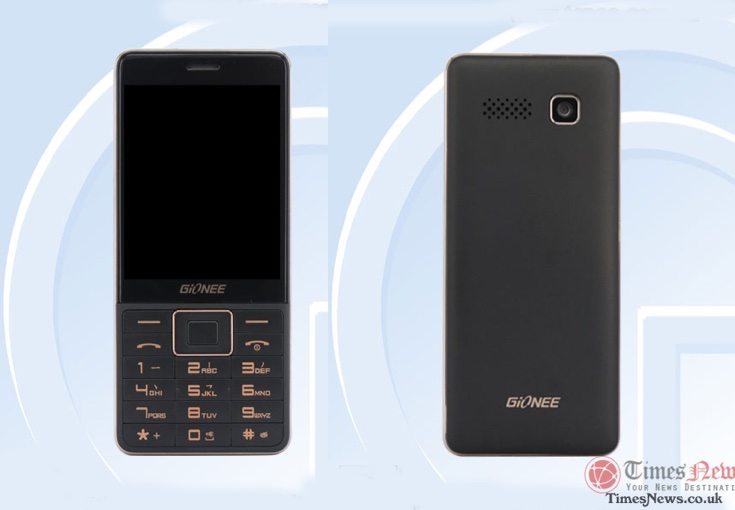 Although we most often cover smartphones for all ends of the market these days, we are reminded from time to time that some buyers still want a basic feature phone. We often see the first indications of upcoming Gionee smartphones when they pass through various certification processes. That's the case once more with the Gionee V580, which has been leaked as a budget feature phone.
Gionee churns out a steady stream of smartphones, and in the last few weeks we've seen several turn up in certification including the GN-5001S (S6 Lite), GN5002, and GN8001. Now certification from Chinese regulatory authority TENAA has revealed the Gionee V580 feature phone. This appearance gives us some of the specifications of the phone as well as some images of the handset.
As a feature phone you're unlikely to get excited about the specs of the Gionee V580, which include a 0.35GHZ single core processor, and 2.8-inch display with resolution of 320 x 240. Further specs are 8MB of RAM, and only 16MB of internal storage (expandable to 32GB). It has a 3-megapixel rear camera, but no front-facing snapper, and a 1,900 mAh battery.
Connectivity options include 2G, (not 3G or 4G), Bluetooth, WLAN, EDGE, Wap 2.0, GPRS, JAVA MIDP2.0, and FM radio. The V580 measures 128mm x 56mm x 11mm and weighs 108.8g. Given by the amounts of recent phones we've seen in certification we expect a big launch of several Gionee handsets soon, one of which is likely to be the Gionee V580 feature phone.
Pricing is unknown at this stage but you can bet that the phone will have a very cheap price tag. We'll bring more as we hear it so do check back with us from time to time. Would you consider purchasing a basic feature phone such as the Gionee V580? Send your comments to let us know.
Source: Times News