Microsoft Surface Phone concept design comes with specs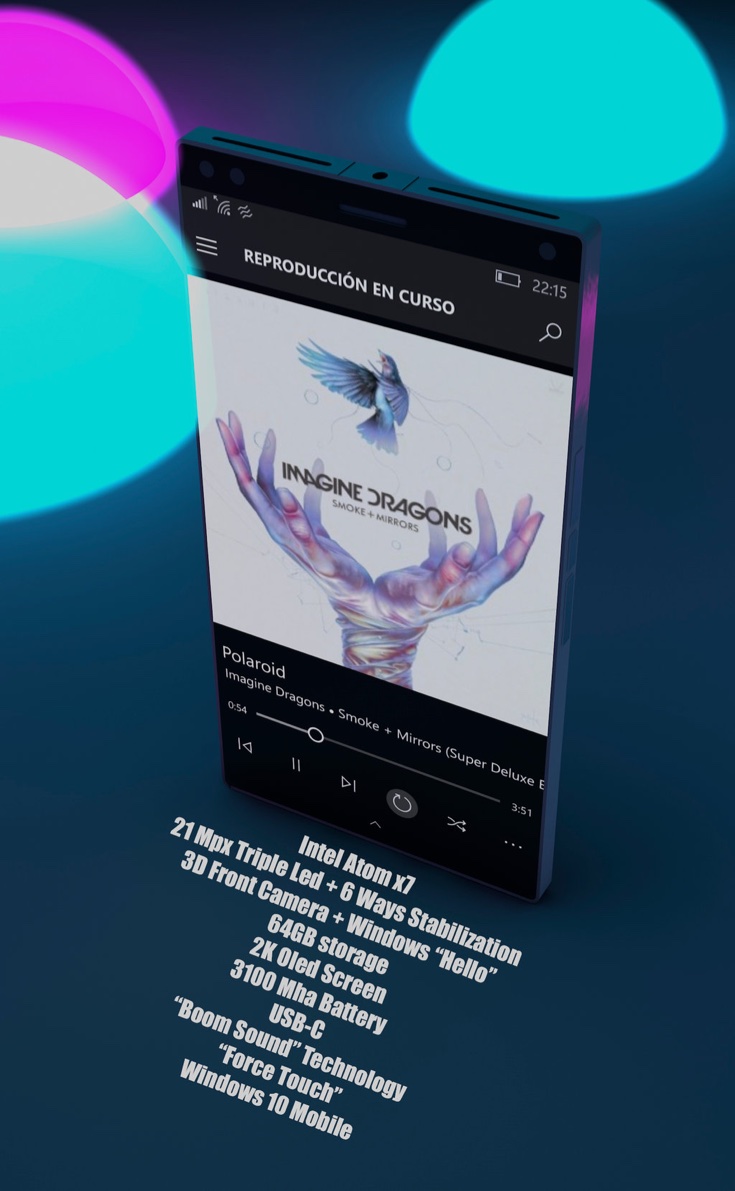 Since Microsoft produced its first Surface tablet there have been rumors about a Surface Phone. We've reported on this more times than we can count, and sometimes it looks as though it's finally on its way before all goes quiet again. In the meantime we've already shared some concept ideas for the smartphone, and now a new Microsoft Surface Phone concept design has come to our attention.
Concept designers can give us some nice teasers for how upcoming devices might look. You might like to check out a couple of previous Microsoft Surface Phone concept visions that we've shared (here and here) and see how they compare with this new one. This latest idea comes from designer DKIIRO and has an angular metal build that looks stylish and polished with an edge-to-edge display.
The designer of this Microsoft Surface Phone concept design has also provided some imagined specs. These include an Intel Atom X7 processor, OLED display with Quad HD resolution (size unspecified), and 64GB of internal storage. It has a 21-megapixel rear camera featuring triple-LED flash and 6 ways stabilization, plus a 3D front-facing camera supporting Windows Hello.
Further inclusions are a 3100 mAh battery, HTC's BoomSound technology with what looks to be dual speakers at the top of the handset, and a USB Type-C port. This Microsoft Surface Phone concept also features Force Touch and runs the Windows 10 Mobile OS.
While we're on the subject you might also want to check out our last report on supposedly the real deal Microsoft Surface Phone with codename Project Juggernaut Alpha. However, there's still nothing concrete on this almost mythical device so bear that in mind for now.
In the meantime we'd like to know what your thoughts are about this latest Microsoft Surface Phone concept design? Would you like the genuine article to look anything like this idea if it ever arrives at a release? Do let us know with your comments.
Source: DKIIRO (DeviantArt)
Via: Concept Phones