Lumia 550 Bangladesh availability now, price may decide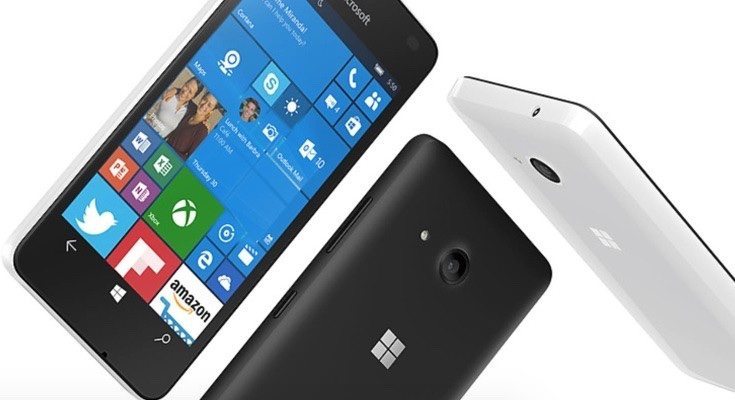 The Microsoft Lumia 550 released in December and has already reached markets including the UK, India, and the US. It's intended as a budget handset running Windows 10 Mobile, and as Lumia branded phones are often popular it looks likely to be a hit. Its' always good to see smartphone reach extending to more regions, and now Lumia 550 Bangladesh availability has arrived. However, the pricing may decide if it's a success in the country or not and we'd like to hear your views on this.
The Lumia 550 Bangladesh price is BDT 12,000. Although that makes it a more affordable smartphone than many others, it still works out more (at the time of writing) than the equivalent prices when the phone arrived for sale in the UK, US and India. The Lumia 550 supports 4G LTE connectivity that is available in many other markets. However this is only in its infancy in Bangladesh, so it doesn't even have this widespread benefit.
It could still be popular though, considering that it's the first budget handset to release running Windows 10 Mobile. Other specs are a 1.1GHz Qualcomm Snapdragon 210 quad-core processor and a 4.7-inch display with HD resolution of 1280 x 720. It has 1GB of RAM, and 8GB of internal storage that can be expanded to 200GB by microSD card. Further specifications include a 5-megapixel rear camera with LED flash, a 2-megapixel front-facing camera, and a 2100 mAh battery.
If you haven't yet decided whether you want this smartphone, you can see more details about it in our specs comparison of the Lumia 550 vs Lumia 540. We're interested in hearing from readers about the Microsoft Lumia 550 Bangladesh arrival. What are your thoughts about the price of the Lumia 550 for Bangladesh? Do you think it's reasonable or too expensive considering what it offers? Do let us know using the comments box below.
Source: WMPowerUser