Oppo R9 official teaser shows handset image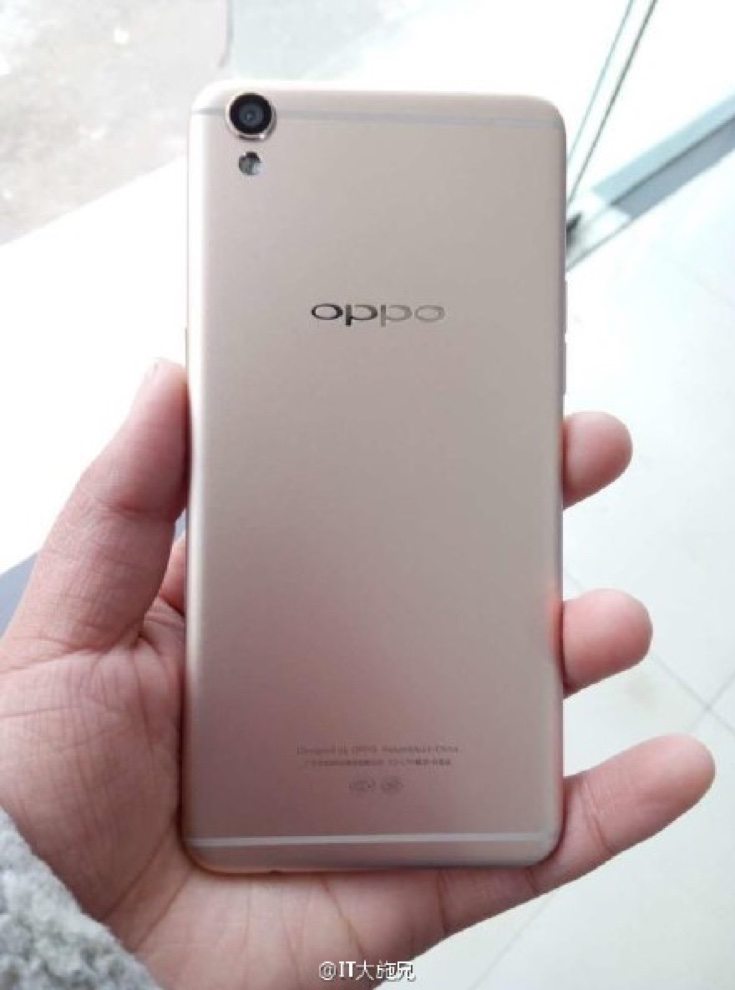 The March 17th unveiling of the Oppo R9 and Oppo R9 Plus is now only days away. We've already seen numerous leaks so that we feel we know most of what we can expect. Now the company has issued an Oppo R9 official teaser with a handset image. There's not much of a surprise though as the phone is a match for earlier leaked images.
Earlier this month we shared an image showing pricing of the phone, and the handset was also shown in images from the TENAA certification. This included specifications for both the Oppo R9 and Oppo R9 Plus, although a more recent specs leak indicated a few differences.
Now at least the design of the phone can be removed from doubt following the new Oppo R9 official teaser. This shows a very clear image of the phone and highlights the fingerprint scanner that's incorporated into the Home button. It also confirms that the device has a very speedy fingerprint scanner, as it can unlock the handset in only 0.2 seconds.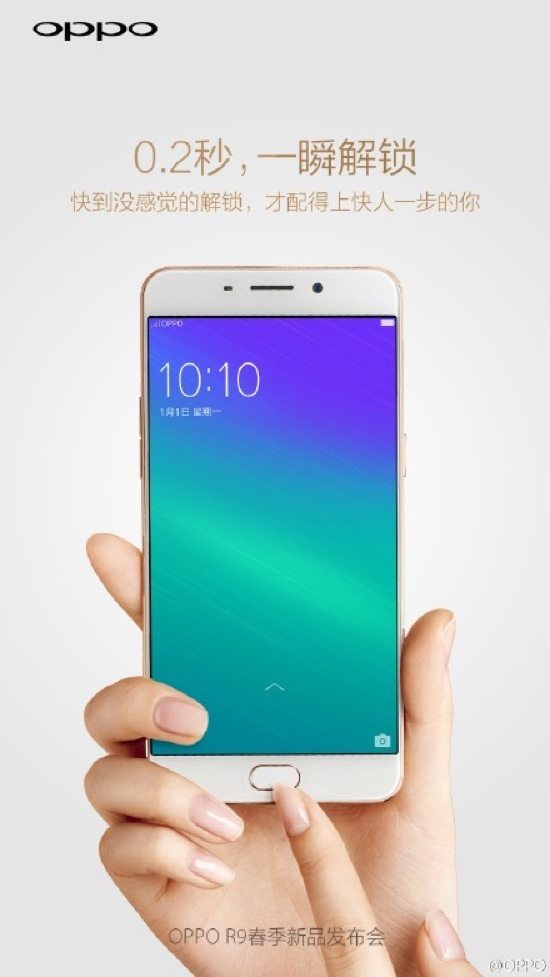 As well as the new image of the Oppo R9 shown in the teaser, some leaked images of the phone in the wild have surfaced on Weibo. These also match the handset shown in the official image so that's a done deal. We've included one of the other images below and you can see more at the source link. As far as the Oppo R9 Plus is concerned you can expect the same design as for the regular version as well as the same fingerprint sensor.
The Oppo R9 is expected to have a 5.5-inch display with Full HD resolution while the Oppo R9 Plus will have a 6-inch Full HD display. Both will be packing 4GB of RAM and an earlier teaser showed they would include VOOC fast charging. You can find out more about the unconfirmed specs in our previous articles linked to above.
Now that the Oppo R9 has been shown in an official image we'd like to know what you think of the design? Are you looking forward to the official unveiling of the Oppo R9 and R9 Plus later this week?
Source: Oppo (Weibo)
Via: Times News