LeEco Le 2 may beat iPhone 7 in ditching 3.5mm audio jack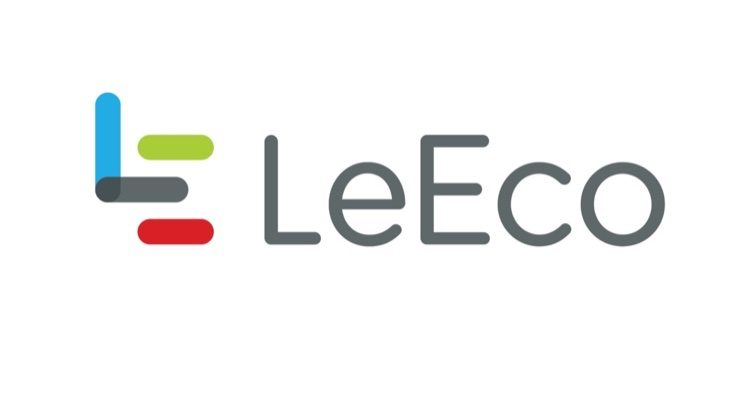 There have been several leaks about the upcoming LeEco Le 2 smartphone and the device is certainly attracting attention after the popularity of the LeEco Le 1S. Now there's some further interesting news with a teaser that implies the LeEco Le 2 may beat the iPhone 7 in ditching the 3.5mm audio jack.
In early March we reported on a leaked image claiming to be of the LeEco Le 2. This was followed by news that LeEco had confirmed that at least one variant of the second-generation phone would be equipped with a Helio X20 processor. That's likely to be alongside another variant powered by a Snapdragon 820 chipset although that has not been clarified.
Now LeEco has issued a teaser image on Weibo about the Le 2, and reading between the lines it certainly looks as though the 3.5mm audio jack will be gone. The image shows a smashed handset with a broken 3.5mm audio jack section. Next to this is a USB Type-C port, so it appears that USB Type-C based headphones will replace the usual headphone jack. In case you're not convinced yet, there's more.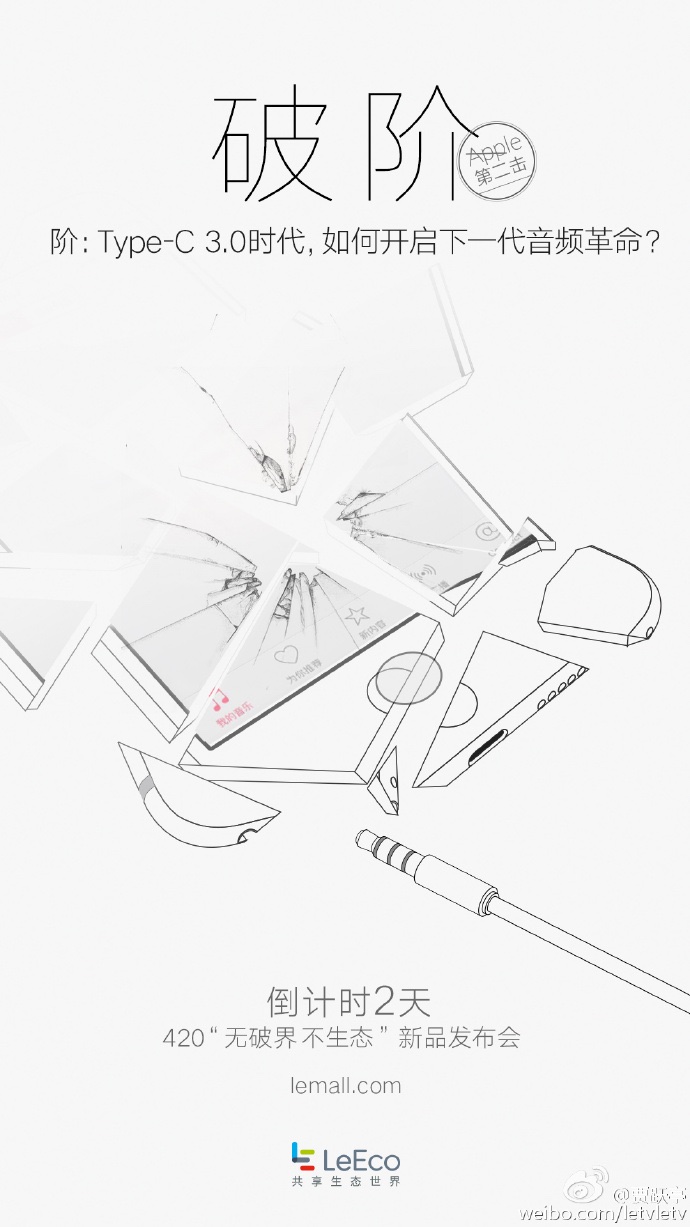 Along with this there's some text along the top of the image that translates as "USB Type-C Era, how to open up a new generation of audio revolution?" The company's CEO Jia Yueting has also stated that the phone will be getting rid of something. Also a new leaked image purportedly of the Le 2 shows the handset lacking the traditional jack. Therefore it seems pretty much set in stone that the LeEco Le 2 will be axing the 3.5mm audio jack.
If this is the case then LeEco will beat Apple to the starting post in getting rid of the 3.5mm headphone jack. There have long been rumors that the iPhone 7 will be abandoning the 3.5mm slot in favour of the Lightning port or Bluetooth for headphones. However, the next iPhone is not expected before fall. On the other hand it's thought that we'll hear all about the LeEco Le 2 at an event scheduled on April 20, so it's likely that it will release soon.
It's not long until we'll hear all of the official specs and hopefully the LeEco Le 2 price. In the meantime we can tell you that unconfirmed leaked specs so far have included a 5.5-inch Full HD display, 3GB of RAM, and a base level of 32GB of internal storage. Further leaked specs include a 16-megapixel rear camera and 8-megapixel front-facing camera, and the phone is anticipated to have a borderless design. There have also been leaks about a LeEco Le 2 Pro and we'll bring more information as we hear it.
Are you interested in this latest piece of news about the LeEco Le 2? Perhaps you already think you'll be making this your next smartphone purchase?
Via: GizmoChina