Apple iOS 6 Maps & Passbook are Google & NFC alternatives
Many of you will know that today will see the release of iOS 6, Apple's latest update to its mobile operating system. We've been bringing you plenty of news about what it will bring to iPhone, iPod touch and iPad users and today we want to look a little more into the new iOS 6 Apple Maps app and Passbook feature as Google and NFC alternatives.
We've previously given some details about the new Maps app with turn-by-turn navigation and have been quite impressed with what we've seen so far. Apple Maps will allow directions in the background while street view turn-by-turn directions can be viewed from any other app the device owner is currently using. It's also possible to continue receiving information about upcoming turns while playing music, checking mails and more. Please bear in mind though that some activities should be curtailed whilst driving because of the dangers. Although many people are eager to get their hands on Apple Maps later today, it seems that not everybody is quite so enthusiastic with Apple's departure from Google in this sphere.
A report on Business Insider tells how the new Apple Mapping app relies on data from TomTom and Waze. Noam Bardin, Waze CEO, spoke about what a huge gamble it was for Apple to leave Google behind with its new mapping system, building a new product within two years rather than continuing with Google's 10 years of experience. He also told how using maps is apparently the second most used product on mobile devices pointing to the potential of making big money from it. Bardin said, "The importance of the map in the new mobile ecosystem is really what drove this decision [that] 'we have to own this component'."
However Bardin seems to have doubts about Apple collaborating with TomTom, which seems to be the main provider of mapping data, calling TomTom "the weakest player." He also asserted that compared to Google, which has the highest data set, that TomTom had the weakest data set and went on to say that "you're literally not going to find things." Adding to the criticism Bardin also told how other app developers have approached Waze to work on integrating mapping into their apps and not using Apple's. Finally Bardin claimed that these developers have said that some things don't work on Apple that worked perfectly well with Google. It seems that not everybody then is convinced about the capabilities of Apple Maps as a Google alternative but of course once iOS 6 releases today we can start to check that out for ourselves.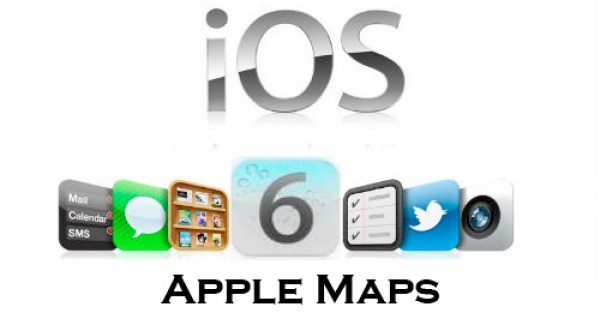 Moving on to Passbook we've also posted details about this new feature in relation to travelers. Again we were pretty impressed by this addition to iOS 6 and an article on GeekSugar backs this up by telling how they think the Passbook app will become your must use app. Passbook is Apple's new mobile wallet application and is a place where you can gather all of that loose information in your wallet such as tickets, coupons and loyalty cards, in one convenient place on your device. The article lists some of the main advantages of Passbook such as avoiding having to print-out items such as boarding passes, hotel reservations and more as Passbook will hold these items and when you need them will give you a scannable bar code to use.
The Passbook app also includes geolocation, calendar integration, live updates, brand partnerships and quirky features such as 'shredding' deleted items. We think that Passbook will be a convenient and popular addition for iOS devices but as with Apple Maps replacing Google's it seems that everybody is not quite so convinced.
PCMag talks about the electronic wallet that can not only pay bills but has so many more features, as we've mentioned above. However they talk about a drawback to Passbook being fees added to everything, much in the same way as ATM withdrawals ended up with fees instead of being free to customers, as happened initially. It's an interesting, though slightly gloomy read, so if you want to see more head to the PC Mag link above. However, we feel that only time will tell if Passbook will be as widely used as Apple expects and whether ultimately it will benefit customers.
While you digest this information about iOS 6 we'll remind you that the update download will become available later today. You can see our article on preparing for iOS 6 and new features here, or our post on world times for iOS 6 here. We've also set up an iOS 6 problems and discussions page here. In the meantime we'd like to hear your thoughts on iOS 6 and the new Apple Maps and Passbook apps.
Are you keen to take a look at these new features for yourself? Do you think Maps and Passbook will be useful additions? Maybe you're more interested in another of the features coming to iOS 6? Let us know with your comments.