Android Jelly Bean 4.1.2 update and the constant great wait
We always attempt to keep readers up-to-date with all the latest news about operating system updates and at the moment the big question for many of our readers concerns the Android 4.1.2 Jelly Bean update and when their smartphone or tablet might eventually receive it. The news is different for various manufacturers devices on assorted carriers and while some lucky device owners are already enjoying Jelly Bean, for plenty of others the constant great wait goes on.
Although there are millions of Android enthusiasts who staunchly defend their platform of choice, it has to be said that one thing that does cause controversy is the fragmentation involved. When Apple comes up with a new iOS update it becomes available for other iOS device users that are eligible for the update at exactly the same time, regardless of which operator they may use or where they are. For the Android system though it's rather more complicated with lots of different devices with varying internals and then it becomes further involved as many carriers also want to embellish a new OS with their own requirements. It often seems as though U.S. readers are the last to get an OS update and to be fair it does often appear to be US carriers that take the longest to push the updates out.
Jelly Bean has already rolled out to a few devices and just some of the devices for which the update has already arrived are the Asus Transformer Pad TF300, the WiFi-Only version of the Motorola Xoom, the Samsung Galaxy Nexus and Samsung Nexus S. Other devices are receiving the update at the moment with ongoing rollouts but we know that many, many of our readers are still waiting. We recently gave news on the Jelly Bean update for Sony Xperia phones with confirmation of which devices will receive the update and it appears that the first Sony devices that it will be pushed to will still have to wait until early 2013.
Meanwhile an example of disparity comes with Motorola and we should remember that although many are waiting for Jelly Bean, there are other device owners still waiting for the previous Android upgrade, 4.0 Ice Cream Sandwich. For instance we've been following the progress of the Droid Bionic and its route to the 4.0 ICS update. This caused a huge amount of frustration and finally over the last weekend the update began rolling out. At the same time Motorola announced the Droid Bionic was also confirmed to receive Jelly Bean but after the many months of letdowns before it finally received ICS from Verizon and Motorola, it could be many moons before owners get that Jelly Bean flavor.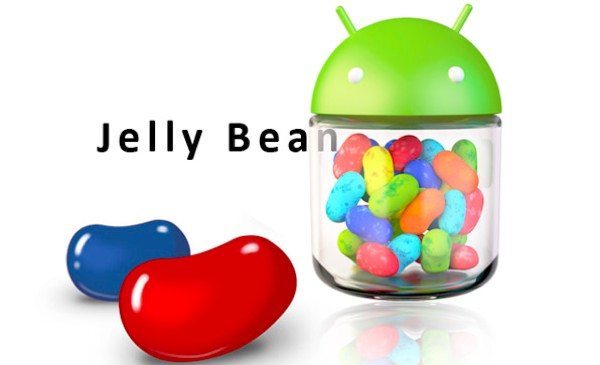 Another classic case of Jelly Bean update frustration comes with Samsung and in particular the Galaxy S3. This was confirmed months ago but has still only been pushed out to a few locations. It finally began its rollout in the UK last week although even that has been sporadic depending on which operator is being used and even those on the same operator are having different experiences. For examples some owners on Vodafone have received the update while others have not. However in the US it's a different picture again as Galaxy S3 owners hoped to get Jelly Bean some months ago. However the latest news from Samsung still lists the Galaxy S3 update there simply as being available in the 'coming months,' possibly with different timing for different carriers. Of course it's plausible then that US Galaxy S3 owners won't be seeing any sign of Jelly Bean until 2013.
We've given just some examples of various manufacturers and devices to give readers some idea of just how fragmented the Jelly Bean update is. Of course some owners have chosen to update their Android devices to Jelly Bean using custom ROMs. However, although we know this works for many people, at Phones Review we would always advise readers to wait for the official update to arrive from their device manufacturer or carrier.
We'd really like to know what devices readers are using and whether you have received Android Jelly Bean or not yet? It would also be interesting to hear your region and the carrier that you use to get an idea of whether the update is available only in particular regions or whether your experience differs from others who are using the same device and carrier. Ultimately we'd like to know how you feel about the Jelly Bean update situation. Are you remaining patient, or not, with the great wait. Let us have your comments on this.