Samsung Galaxy S4 vs iPhone 6, discussions already started
Two of the most popular smartphones at the moment are the Samsung Galaxy S3 and the Apple iPhone 5. The Galaxy S3 has been available for some months although the most recent iPhone only arrived in September. Already though, smartphone users are turning their attention to the next-generation handsets, which seems a little odd as neither will appear before next year. However we thought it would be interesting to take a look at what these next flagship devices might bring, hence the Samsung Galaxy S4 vs. iPhone 6.
Before we begin we know that some readers will think it strange to compare two handsets where nothing is yet known about specs and features so we will point out that at this time everything we discuss is of course speculation. Nevertheless it can be interesting to think ahead to what may be available next year and it is possible to give at least an idea of what the Galaxy S4 (S IV?) or iPhone 6 will bring to the table, based on what we've seen so far, the most likely developments and also rumors that are already surfacing.
Let's start by looking ahead at the Galaxy S4 and believe it or not we've already posted several articles following rumors of what the phone might bring. There have already been rumblings that the Galaxy S4 will release in early 2013 with one analyst stating that the handset will be very much multimedia-focused and will tout a 12-megapixel rear camera with 1080p video capture in stereo for a significant improvement to sound. Another thing that has already been mentioned is the possibility of a 2GHz quad-core processor for the Galaxy S4, which would be great and doesn't sound altogether unrealistic.
A higher-resolution display for the Galaxy S4 also seems likely although it will be interesting to find out what size the screen will be. The Galaxy S3 stepped up to 4.8-inches and this seems to have been very satisfactory to most consumers. Of course the Galaxy Note 2 has a whopping 5.5-inch display so the trend is still for larger and larger screens but there has to be a limit to these ever-increasing screen sizes. Hence we'd imagine that Samsung might keep the existing 4.8-inch display size, after all the Note 2 will cater for those who want to go even bigger.
A larger battery capacity also seems likely with many smartphone users making more use of their phones than ever before. We think many would be disappointed if there wasn't at least 2GB of RAM and we recently heard that Samsung is working on devices for next year that may even have 3GB of RAM. Most consumers seem to be happy with the existing 16, 32 or 64GB of internal storage, expandable via microSD, so this could remain the same but imagine a 168GB variant! As for operating systems we would imagine the Galaxy S4 would have the very latest Android OS that's around at the time of release, maybe Key Lime Pie.
We also feel it's time for Samsung to completely overhaul the design of the Galaxy S line as there was a certain amount of criticism regarding the rather cheap feel and look of the S3. Although that hasn't put people off buying it as it has now sold in phenomenal numbers, we feel that a new slicker, more premium feel design could boost sales even further. Other additions that are less likely but also possible are waterproofing, flexible displays or 3D.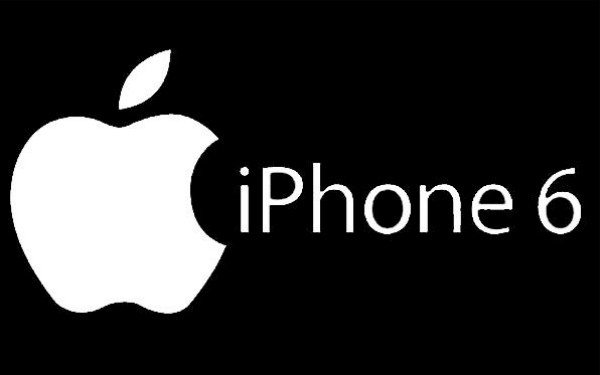 Moving on to the iPhone 6 and as Apple keeps bringing out new products with increased performance processors we would be surprised if the iPhone 6 doesn't move on to a quad-core processor at last, moving up from the A6 1.2GHz dual-core on the current iPhone 5. The iPhone 5 also has the same RAM and storage options as on the Galaxy S3 but one notable difference is that this is non-expandable. We know that many iPhone owners would love to see the device have expandable memory for the next iteration but don't hold your breath as Apple hasn't buckled to the pressure so far.
Although the iPhone 5 moved up to a 4-inch display we still feel many would like to see this larger as it looks positively small compared to many of the other smartphones. We'd like to see the iPhone 6 display increase in size again but also realize that not everybody wants to have a whopping great phone in their pocket or bag and so Apple may well stick with 4-inches again.
We also think the iPhone 6 will have NFC support, improved camera set-up and something that Apple seriously needs to consider is a larger battery capacity as this is something that users frequently have problems with. We recently told of rumors that Apple will be equipping the iPhone 6 with environmentally friendly batteries called Organic Radical Batteries instead of lithium-ion batteries and this is likely to be a welcome move, as long as they prove to be effective.
Design-wise many were disappointed that there was no major overhaul in the design of the iPhone 5 although the color options are now two-tone, black and slate and also white and silver. Apart from that though it does look very similar to previous iPhones and once again we will keep our fingers crossed for a groundbreaking look for the iPhone 6. As for operating systems we can almost be certain that the iPhone 6 will release on iOS 7, which is likely of course to contain many improvements and new features.
There are a myriad of other specs and features that could come to the Galaxy S4 and iPhone 6 but we've tried to stick to those that are more likely. We did love the thoughts of one of our readers though, who commented on an earlier post about the Galaxy S4 and was holding out for a 20000-megapixel rear camera, 10500-megapixel front-facing camera, 15TB of RAM, a 4.5-liter Honda engine, 6D screen and weight of 0.000000gm and a whole lot more besides such as a built-in cash dispenser, built-in coffee maker and ketchup dispenser.
So we have already told of rumors that the Galaxy S4 may come in early 2013 and for now we've no reason to think that the iPhone 6 won't be released in the fall of 2013, sticking with the launch patterns of the past few iPhone arrivals. We'd still love to see the two handsets released head to head though. Each of these phones will already have their supporters before we even have confirmed specs, simply as one is an Android device and one an iOS handset but it would be intriguing to see the sparks fly if they were actually released at the same time, instead of several months apart.
We don't think that's going to happen next time around though so in the meantime we'd like to hear your thoughts on the Galaxy S4 and iPhone 6. What would you like to see featured on either of these phones? Do you think the specs we've discussed above are realistic, or maybe you were hoping for more? Although it's very early doors do you think there will be a battle royal between the Galaxy S4 and iPhone 6? Let us have your comments on this.