White Nexus 4 caught on video, looks the real deal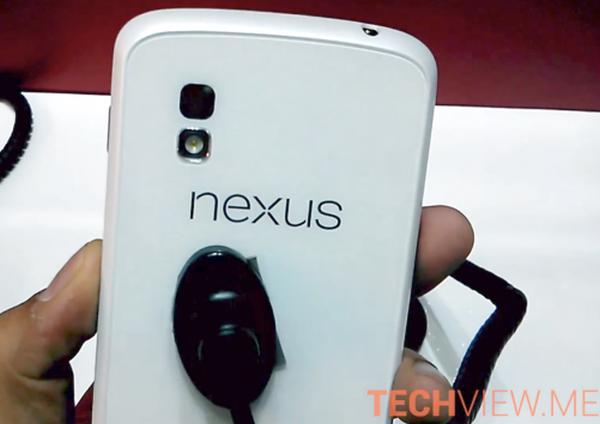 When it comes to purchasing a new smartphone it is nice if you have at least some choice when it comes to colour options, but this is one thing the Nexus 4 hasn't had so far only coming in black. Now a White version of the Nexus 4 has been caught on video that looks to be the real deal.
We recently had an image of a white version of the Nexus 4 that then turned out to be faked, but the image and video you can see on this page courtesy of the guys over on TechView looks to be a genuine white Nexus 4 model.
It comes from a recent mobile trade show taking place in Dubai and before you think this is just another clever bit of Photoshop, the device in question was on display at the Qualcomm booth at the show, and the video shows the handset with a full 360 degree view.
While Google has said that this year's show will be all about software announcements just maybe the company might unveil a slightly upgraded version of the Nexus 4 with more storage and a new colour option.
There is a chance that while this white Nexus 4 model is genuine but it may have been part of a limited edition run with the devices only given to certain developers. It would make sense for the company to provide a white version of the device as the demand is certainly out there, and we have already seen some white Nexus 4 bumpers appearing before.
Do you think we are about to see a white Nexus 4 and do you want one?