Nexus 5 manufacturer prospects discussed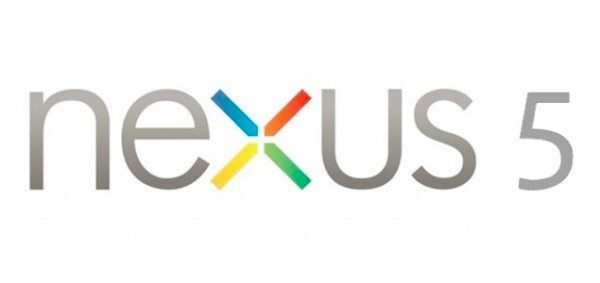 The Google Nexus 5 smartphone is one of the most hotly anticipated devices of the year, and we have been hearing many rumors and leaked specs for the device. Until recently it was widely thought that LG would be manufacturing the Nexus 5, after its success with the Nexus 4, but more recently that has been in doubt. Today we want to discuss alternative manufacturer prospects for the Nexus 5.
The story behind LG's involvement with the Nexus 5 has been a varied picture. At one time this looked very likely, and then more recently LG seemed to be disclaiming the idea. Following this though, there were reports of an LG prototype Nexus 5 in testing, once again making it seem probable that LG was involved, before new reports once again dismissed this news. As you can see then, it has all been rather confusing, but the consensus of opinion at the moment seems to be that LG is unlikely to be involved in the Nexus 5.
This opens up the possibility of other manufacturers for the Nexus 5. We recently touched on some comments from readers about brands for the Nexus 5, and now we will discuss some possible manufactures and how likely their involvement is for this upcoming smartphone. Apart from LG, other makers of Nexus handsets so far are Samsung and HTC, and of course Asus collaborated with Google to produce the Nexus tablet. So will it be one of these who comes up with the Nexus 5 or an alternative?
One of the most likely options of manufacturer for the Nexus 5 would appear to be Samsung. This would be a popular choice among Android enthusiasts as Samsung is so dominant in the Android market. Not only has the company previously produced Google Nexus devices, but it also gains kudos from its popular Galaxy devices. However, as the Galaxy S4 has just released and the Galaxy Note 3 is upcoming, will Samsung want to put resources and energy into another Nexus collaboration right now?
Motorola is another pick for the next Nexus manufacturer, especially after Google's acquisition of the company. There are already many rumors and leaks about the Motorola X (or Moto X) phone collaboration with Google, and initially when this device first leaked many people wondered if indeed this would turn out to be the Nexus 5. However, that idea was soon dispelled, but as Motorola seems to be focusing on the Motorola X at the moment it seems less likely that it will also be producing the Nexus 5.
There are mixed odds for HTC being the next brand of Nexus smartphone. HTC manufactured the very first Nexus phone and has a well-established involvement with Google. Times have been hard for HTC lately, but the highly successful HTC One seems to be helping to reverse the company's downward spiral. The possibility certainly exists then that the Nexus 5 could be made by HTC.
We should also add Sony to the equation, with the impressive recent Xperia Z receiving much admiration from Android fans. It's possible that this could have attracted attention from Google and the company could partner with Sony for the Nexus 5, but again following its success with the Xperia Z Sony may prefer to put momentum behind more of its own devices.
Moving on to Asus, many people may not even consider the company for a new Nexus smartphone, as although it created the popular Nexus 7 tablet it doesn't have a big profile in the phone market. However, this could be a way for Asus to heighten its handset profile, and so we shouldn't rule the company out yet for the Nexus 5.
Hopefully it shouldn't be too much longer until Google makes some sort of announcement about the Nexus 5, but another factor also needs to be taken into account. We have already heard of a Samsung Galaxy S4 Google Edition and also an HTC One Google Edition on the way, recently joined by rumors of a Sony Xperia Z Google Edition. Considering this, we wonder if these companies will also want to be involved in a Nexus device. Also we wonder, as these devices will be running stock Android, will this mean that there will be less demand for the Nexus 5?
We'll certainly be keeping our nose to the ground for further information on the Nexus 5, and of course we'll pass on that news to readers as we hear it. In the meantime we'd really appreciate your thoughts on the Nexus 5 and the possible manufacturer of this device. Is there any particular manufacturer you would prefer to see produce the Nexus 5? If so, what has influenced your decision? Who do you think Google will choose? Send your comments to let us know.