Samsung Galaxy Note 3 and addition of LTE-A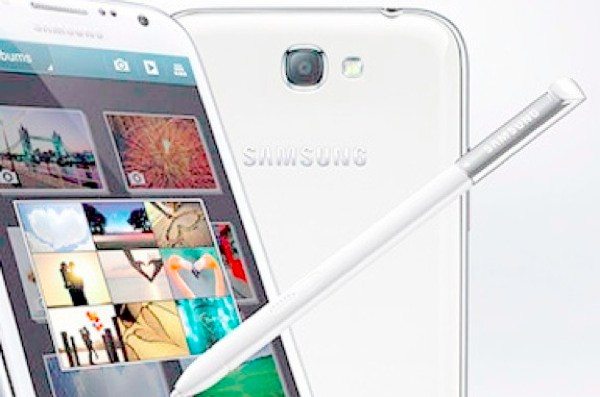 There's a massive amount of interest at the moment regarding the upcoming Samsung Galaxy Note 3. This is Samsung's flagship phablet device, and it's widely expected that it will be formally introduced at the IFA Berlin event in September. We've been keeping readers informed with the latest leaked information, and a new report now talks about the Samsung Galaxy Note 3 and LTE-A and also seems to confirm some earlier leaked details.
Recently we told of a report saying that the Galaxy Note 3 will have 3GB of RAM, and other leaks so far suggest specs such as the Qualcomm Snapdragon 800 quad-core processor or the Exynos 5 Octa processor, a 13-megapixel rear camera, and 5.7 to 6-inch display. Samsung has also just introduced an LTE-Advanced version of the Galaxy S4, so this led to speculation that this may also come to the Galaxy Note 3.
A new report discussing phablets and LTE-A strongly suggests that the Galaxy Note 3 WILL come with LTE-A connectivity, and also states that the screen size will be 5.7-inches. We recently told how the Galaxy S4 LTE-A variant is launching in South Korea and will follow to other regions. Although LTE-A networks are not commonplace yet, LTE-A offers a real advancement as it enables double the upload and download speeds of standard LTE.
Interestingly, following the announcement of LTE-A for the Galaxy S4, a report out of Korea said this could also be coming to the iPhone 5S. News that the Galaxy Note 3 also looks set to include LTE-A means that the Qualcomm Snapdragon 800 quad-core processor seems to be certain for the device. However, we must point out that until Samsung announces the Note 3, we hesitate to call this 'confirmed' news.
The report also states that the official unveiling of the Galaxy Note 3 will be at IFA, which also ties in with other rumors we heard recently. We know that many of our readers are avidly waiting for this device to arrive, and of course we'll continue to keep you informed with further information as we hear it.
Are you eager to hear official news about the Samsung Galaxy Note 3? What are your thoughts on the addition of LTE-A connectivity and the growing likelihood that the Snapdragon 800 CPU will be used? Is there any specification or feature in particular that would be a deal breaker for you? Let us know by sending your comments.
Sources: Korea Herald