iPad mini 2 update with iPhone 5S hue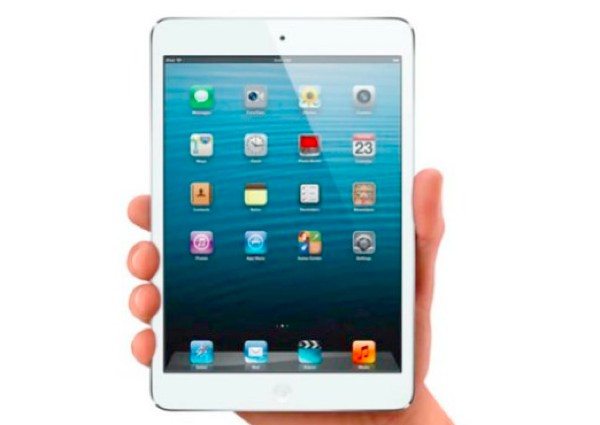 The iPhone 5S recently released in a blaze of publicity, and two of the most notable additions were the new fingerprint sensor along with a gold color option. Now there are rumors that the iPad mini 2 update will arrive with the new iPhone 5S hue.
The iPhone 5S has seen massive demand, and there's no doubt that the gold version has been a huge success. It sold out online very quickly indeed and ahead of the other color options.
We recently spoke about upgrade hints that we might take from the iPhone 5S for the iPad mini 2 and also the iPad 5, and the possibility that an addition for the next iPads might be the new Touch ID fingerprint scanner.
One thing that hadn't occurred to us so much was that the iPad mini 2 might also come in a gold color option, but when you think about it this would make sense for both the new mini tablet and the larger variety. After all, some who have purchased or ordered the iPhone 5S in gold might be very attracted in a color-matched iPad.
Some leaked images have now come to light claiming to be of a champagne colored iPad mini 2, and another thing apparent from the photos is the addition of a the Touch ID sensor. There's no way of verifying these images, but reinforcement of a gold iPad mini 2 comes from Sonny Dickson who tweeted yesterday that it would come in Space Gray, Gold and Silver color options.
Dickson has also tweeted that the iPad mini 2 will come with the Touch ID fingerprint sensor, 1GB of RAM, and the new A7 processor. Although none of this will be confirmed until the launch event, Sonny Dickson has been a very reliable source of upcoming Apple product information, as was evident with information given about the iPhone 5S and 5C before they launched.
Still no news though on whether the iPad mini 2 will have the much anticipated Retina display, but a recent report claimed that low manufacturing volumes of the next iPad mini could mean that it might not release alongside the iPad 5. You may also be interested in our price expectations for the iPad mini 2.
Are you pleased to hear that the iPad mini 2 looks likely to include Apple's Touch ID fingerprint sensor? Maybe you've already purchased the gold iPhone 5S and would be pleased to see a gold version of the iPad mini 2? We always appreciate your comments.
Sources: DoNews (Google Translated) AND Sonny Dickson (Twitter)