Samsung Galaxy S5 vs S4, stronger points clarified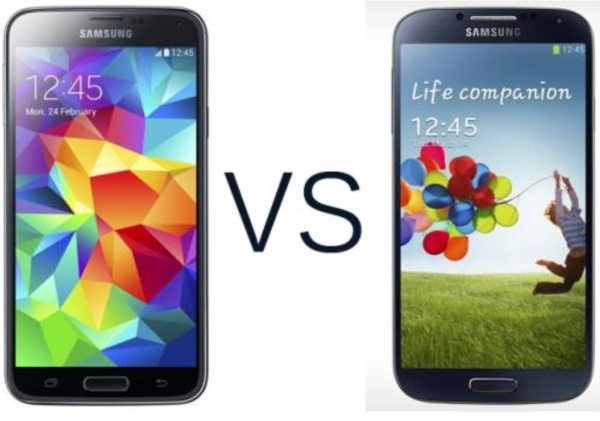 Unless you've been living in a deep, dark cave somewhere you will not have been able to escape the introduction of the Samsung Galaxy S5 smartphone. It launched in the usual blaze of publicity for a Galaxy device and will release from April 11th. If you're wondering whether to upgrade to the Samsung Galaxy S5 we have a video to share today of the Samsung Galaxy S5 vs. S4, that clarifies the stronger points of the new S5.
You can see specs and more in our article from the official unveiling and yesterday we discussed an upgrade decision to make for those wondering whether to make the leap to the Galaxy S5 from the Galaxy S4. If you don't want to trawl through all the specs first then the work has been done for you with the video that we've placed below this story.
This shows 14 individual reasons why you might want to upgrade to the Galaxy S5, indicating its advantages over the Galaxy S4. Just some of the reasons are a larger battery, upgraded processor, fingerprint sensor, water resistance, and heart rate monitor.
We won't give you every aspect here or it may spoil your enjoyment of the video. At the end of the review comparison you'll see all of the advantages listed together. This is a good way of knowing whether it's worth upgrading as you can easily focus on the factors that are most important to you.
It's worth noting that while the Galaxy S5 has more to offer than the S4 in most respects, the Galaxy S4 is in fact lighter and slimmer. Other than that though, the S5 has many new additions that may appeal to you.
If you're thinking of buying the Galaxy S5 you may be interested in our previous post about US and Canada availability where we've detailed various carriers and retailers that will be offering the phone. You might also like to check out an initial comparison of the Galaxy S5 vs. iPhone 5S.
After you've taken a look at the video below this post we'd like to hear your thoughts on the Samsung Galaxy S5. Taking all of these factors into account do you think it's worth upgrading to the Galaxy S5? Maybe you've already decided you will purchase the S5 on release? Do send us your comments to let us know.