LG G3 release anticipation grows with new sighting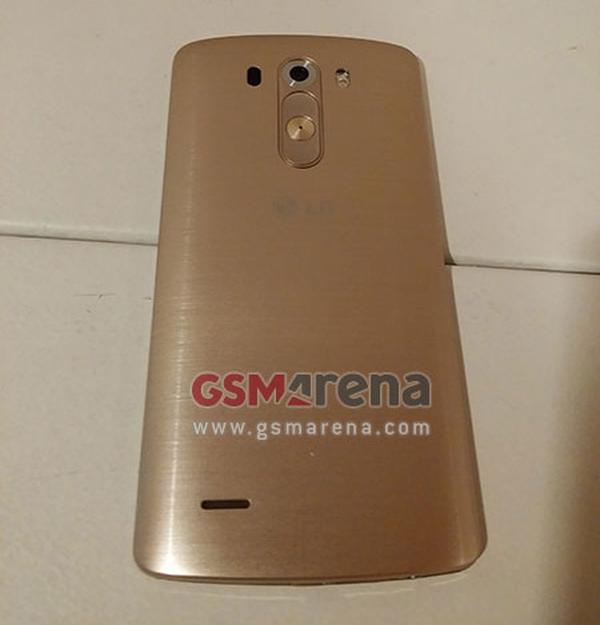 This year looks set to be a big one for electronics giant LG especially as it tries to grab a larger slice of the smartphone market, and the anticipation for the release of the LG G3 grows with a new sighting.
We now know that the LG G3 will be equipped with a QHD display following confirmation of a 5.5-inch display yesterday, and now the image that you can see on this page courtesy of GSM Arena shows the LG G3 in a gold paint job.
Previously we have seen retail packaging for a gold LG G3 and along with this latest image an insider is providing some details about the handset. We have long been hearing rumoured specs for the handset, but the rear 13MP camera is set to have OIS+ technology along with a laser beam to help the device produce better low light images.
The front camera is claimed to have technology that will allow users to take a selfies by clapping their hands or twisting a finger, and there is also voice support as well. There has been an image that seemed to suggest that the device will be made from aluminium but it is thought to be made from plastic that has got the look of metal.
Do you like the look of the LG G3?