Galaxy Note 4 design in progress brings new look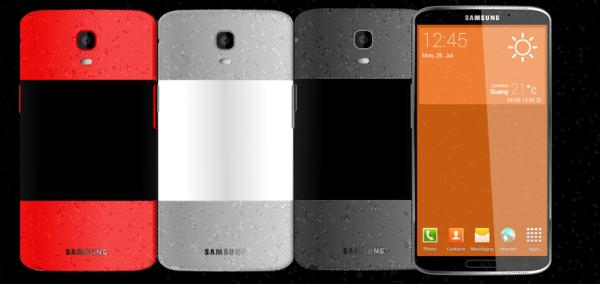 We could still be a few months away from the release of the Samsung Galaxy Note 4 but we are already seeing plenty of speculation about the handsets specifications. Today though we have a Galaxy Note 4 design that brings a whole new look to the series.
Samsung has already promised that the Galaxy Note 4 will have an all new design but today we have a concept design courtesy of Hasan Kaymak, who recently provided us with a Samsung Galaxy S6 design and also a take on the iPhone 6.
As you can see this creation at least from the back looks different from any Samsung Galaxy Note phablet device we have seen so far, but around the front the bezels are extremely thin and reminds us of what was seen yesterday with the images of the unannounced Samsung Galaxy F.
There have been some suggestions that this handset could actually be an early version of the Galaxy Note 4, but only time will tell as both devices have been tipped to arrive in September.
This design also has an extremely wide Home button while the much loved Samsung S Pen is still present neatly positioned towards the bottom of the handset.
We have also heard some talk that the Note 4 will bring some new software features in a similar fashion with previous models, but this design doesn't seem to have the heart rate sensor found on the Galaxy S5 although this design is a work in progress.
Do you like this Samsung Galaxy Note 4 design?
Source: Concept Phones.