Nokia X2 tantalizer for June 24 launch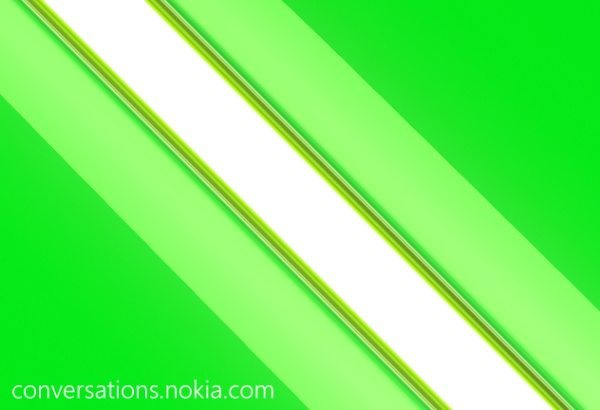 This year Nokia launched a new line of phones based on the Android operating system and so far we've seen releases for the Nokia X, Nokia X+ and Nokia XL. Over the last few weeks we've seen rumors about the next in the series, and although there is no official title it has so far been dubbed the Nokia X2 by many people. Now the company has issued a Nokia X2 tantalizer for a June 24 launch.
The Nokia X line-up has so far proved extremely popular and late last month we saw some first leaks on the next-generation Nokia X with the prospect of the inclusion of a home button. Following this a leaked benchmark appeared for a device thought to be the Nokia X2 (not to be confused with a previous feature phone of the same name), which also suggested some specs.
There has also been speculation that the X2 could have dual booting for Android and Windows Phone although we should remember that none of the above is confirmed, not even the name of the device! Earlier this month we heard that the phone could be model number RM-1013, which had already turned up on an import listing for testing and evalution purposes, and information from reliable sources claimed that the Nokia X2 launch could take place before the end of the month.
Now it appears that the claims of an imminent unveiling were correct as Nokia has just issued a teaser for the launch of what is thought to be the Nokia X2. An image has been posted on the company's Conversations blog including the tagline "green with envy." As the original Nokia X was teased before release with an image of a green color and the letter 'X', it makes sense that this event will be for the Nokia X2. A countdown timer has also been posted that counts down to June 24.
The latest info on leaked specs for the device includes a 1.2GHz Snapdragon 200 dual-core processor, a 4.3-inch display with resolution of 800 x 480, 1GB of RAM, and 4GB of internal storage with microSD expansion. Other unconfirmed specs include a 5-megapixel rear camera and 0.3-megapixel front-facing camera, plus dual SIM support.
We'll be bringing you details of Nokia X2 official specs, price and more once the launch takes place, so do check back with us for more. Are you waiting to see what the Nokia X2 has to offer?
Source: Nokia Conversations
Via: Fone Arena