LG G3 release and pre-order details for AT&T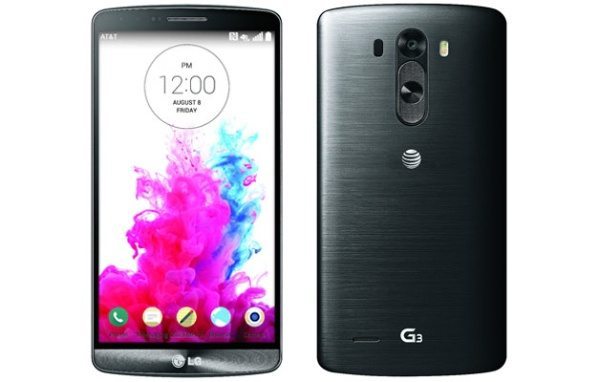 The LG G3 is a much talked about flagship smartphone with a release now rolling out to various regions. Today major US carrier AT&T has announced its LG G3 release and pre-order details as well as the price, so read on for further details.
We've already seen leaked release dates of July 16th and July 17th tipped for T-Mobile and Verizon respectively, but AT&T is to beat both of those carriers to the starting line. Pre-orders for the LG G3 on AT&T will begin from July 8th, so you only have one more day to wait, with availability in stores from July 11th.
The LG G3 price on AT&T is $199 on a two-year contract. Alternatively you can purchase it on the carrier's Next 18 plan with zero downpayment followed by monthly payments of $24.17 of on the Next 12 plan for $29 monthly. We recently showed a leaked image of the different US carrier variants so you might want to check that out.
Specs include a 2.5GHz Snapdragon 801 quad-core processor, a 5.5-inch IPS display with QHD resolution of 2560 x 1440, a 13-megapixel rear camera, and a 3000 mAh battery. It runs the Android 4.4.2 KitKat operating system. You can check out a recent review on the LG G3, or more about the phone in our many previous articles on it here, which include comparisons and much more.
We can also tell you that the LG G Watch will available on AT&T on the same date of July 11th at a price of $229. Have you been waiting to find out when the LG G3 or the G Watch would arrive on AT&T?
Source: AT&T
Via: Android Central