New Nexus 8, iPad mini 3 over laptops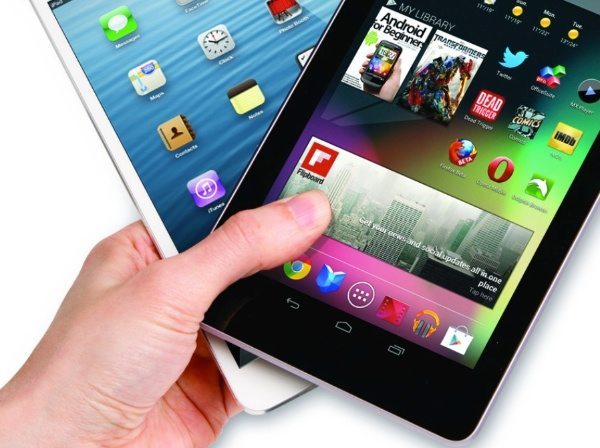 There was a time when most of us couldn't imagine we would want or need a tablet device, but of course times change and now many of us would not want to be without them. As the popularity of tablets grows, it seems that laptop devices are being used less. Two of the most hotly anticipated tablets are the new Nexus 8 and the iPad mini 3, and we're interested to hear if you are likely to be using these over laptops?
Some of us find that we only use laptops now for productivity purposes and work, and that we use our tablets for just about every other computing need. However, in 2014 more and more office apps and productivity tools have become available for the Android and iOS platforms. Therefore traditional laptop tasks are now easier than ever before to do on a tablet, reinforcing the beliefs of some consumers that they simply don't need a laptop any more.
The iPad mini 2 (aka iPad mini with Retina) released last year, and as expected it was another big success for Apple. It's widely believed that an iPad mini 3 will release later this year, and although there haven't been many specs leaks yet, there have been rumors that it will include the Touch ID feature that appeared on the iPhone 5S last year. Recently we showed a leaked image purporting to be of iPad mini 3, iPad Air 2, and iPhone 6 models, although it's important to point out that this image could not be verified.
As for the Google Nexus 8, this is a device that many people have been waiting for following the popularity of the Nexus 7. It still hasn't been made official but we have seen growing evidence of its existence. We've reported on hints from online code, the possibility of an HTC Nexus 8, and a leaked image that we weren't too convinced by. Most recently a Nexus 8 prototype was listed on an import/export site, further adding to the speculation.
While we enjoy using our tablets there's always room for an increase in battery life. This extra boost is something we'd like to see for the Nexus 8 and iPad mini 3, and if our tablets had more battery device we'd have even less need for a laptop.
We'd like to know what you think about this. Are you looking forward to the arrival of the Nexus 8 or iPad mini 3? Do you view your tablet as supplementary to your laptop, or do you now rarely use a laptop and rely more on a tablet?