Moto G Android 4.4.4 KitKat update video review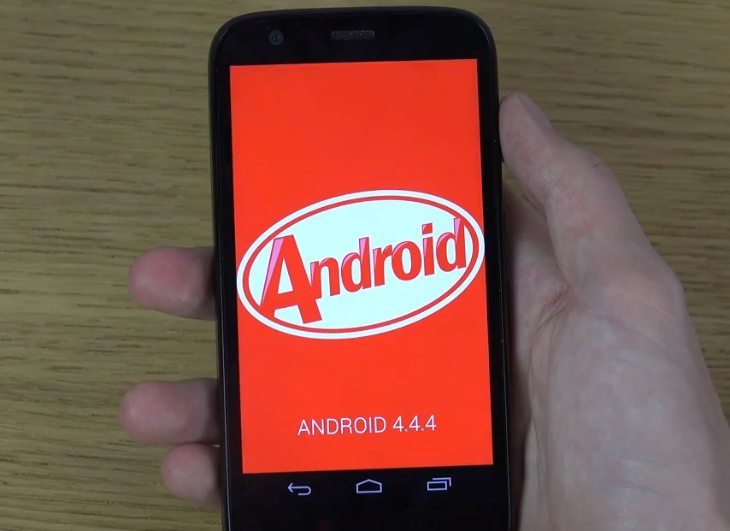 Android 4.4.4 KitKat recently began rolling out for some devices and the update has arrived for the Motorola Moto G in some regions. Today we have a video showing a Moto G Android 4.4.4 update review, that will give you an idea of what to expect when your phone finally gets this update.
At the beginning of July we told how Android 4.4.4 was arriving for the Google Play edition of the Moto G bringing a security fix as well as performance and stability enhancements. A few days later we informed that the update had started to release for Moto G owners in India as well as for users of the Moto E and Moto X. The update then followed for owners of the Moto G on French carrier SFR for example.
The YouTube video placed beneath this story for your viewing pleasure is a review of Android 4.4.4 on the Moto G 4G LTE version. It begins by showing that the Moto G is indeed running Android 4.4.4 and there's some admiration for how quickly updates are being pushed out to this device.
The reviewer then shows that the Moto G is performing very snappily and gives some general praise for the phone considering its price range. In the review you'll also various aspects of the Moto G running Android 4.4.4, such as the camera app and more. You'll also be pleased to learn that Motorola has already confirmed that the Android L update will be coming to the Moto G and Moto X.
If you haven't yet received this update for your Moto G it's worth remembering that times vary depending on region and also carrier, so you may need to be a little patient. Have you already received Android 4.4.4 for your Moto G or are you still waiting to see what it has to offer? Are you generally pleased with your Moto G smartphone?