Key Galaxy Note 4 specs confirmed in official spot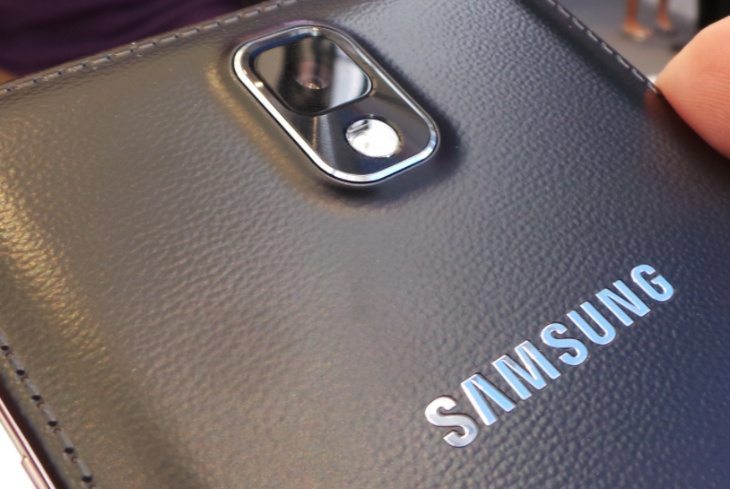 The Samsung Galaxy Note 4 is now only days away from an official unveiling, and over the last few weeks and months we've seen various specs leaks about the phablet. Now we have news of some Galaxy Note 4 specs confirmed from a spot on the official Samsung website.
The launch of the Note 4 will take place at a Samsung event on September 3, pre-IFA Berlin, and a few days ago we informed readers about the latest teaser for the phone. In other recent news we reported on purported cases for the Note 4 that posed some questions about the device.
The latest news on the Note 4 is rather different from many leaks we've seen so far, as it concerns information gleaned from a User Agent Profile on the Sony mobile site that gives confirmation of some key specs. The appearance shows the SM-N910T model number and reveals the display does have QHD resolution of 2560 x 1440, as has been previously rumored.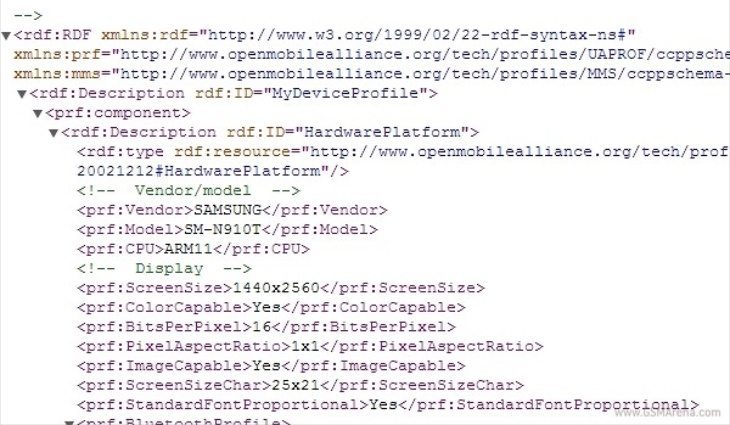 GSM Arena also points out that a 64-bit processor looks to be a real possibility from the listing (image above). Other specs that have previously been reported for the Galaxy Note 4 include a Snapdragon 805 processor, 5.7-inch display, fingerprint sensor and heart rate monitor features, USB 3.0, and S Pen stylus.
While we wait for the launch of the Galaxy Note 4 you might be interested in our most recent article on the device where we discussed pricing of the device and also the iPhone 6. There are only a few more days until we will see the formal introduction of the Note 4 and will hopefully be able to bring news on a release date and more.
Are you waiting for the Samsung Galaxy Note 4 smartphone? Are you happy with what you've heard so far regarding specs for this handset? Let us know with your comments.
Source: Samsung Mobile
Via: GSMArena