Redmi 1S vs Moto G 2nd Gen India showdown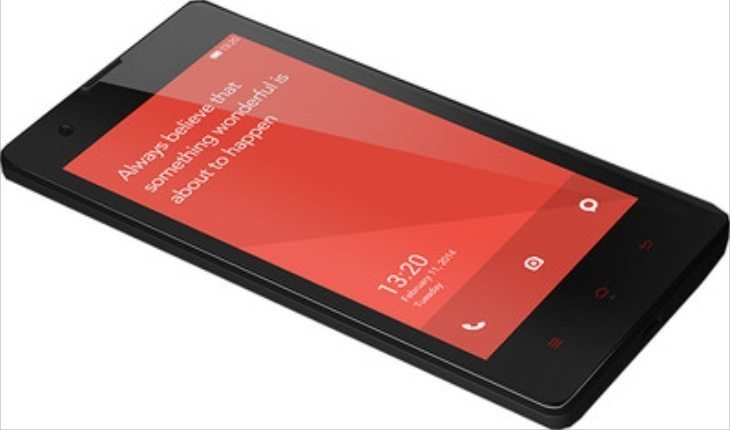 There's an abundance of smartphones available on the market right now, and two of the newest arrivals in India are the Xiaomi Redmi 1S and the Motorola Moto G for 2014. The Redmi 1S is hugely popular at the moment but the original Moto G was also a massive hit so the new Moto G will also be in demand. Today we're considering specs of the dual-SIM Redmi 1S vs. Moto X 2nd Gen in an India showdown.
The Redmi 1S has been in huge demand and this has led to a certain amount of frustration among buyers trying to get hold of it. There is to be a new flash sale for the device on September 16th, but it's likely to sell out quickly again. The new Moto G recently launched and is notably more expensive than the Redmi 1S, so it will be interesting to see how they compare specs-wise.
Processors
The Redmi 1G has a 1.6GHz Snapdragon quad-core processor and Adreno 305 graphics. The Moto G (2014) has a 1.2GHz Snapdragon 400 quad-core processor and also Adreno 330 GPU.
Display
The Xiaomi phone has a 4.7-inch IPS LCD display with resolution of 1280 x 720 and 312 ppi. The Motorola handset has a 5-inch IPS LCD display with resolution of 1280 x 720 and 294 ppi.
RAM and Storage
There's 1GB of RAM and 8GB of internal storage that's expandable via microSD to 32GB for the Redmi 1S. On the other hand the Moto G has 1GB of RAM and 8 or 16GB models for internal storage, also expandable to 32GB.
Camera set-up
The Redmi 1S has an 8-megapixel rear camera with autofocus, LED flash and 1080p video capture. It also has a 1.6-megapixel front-facing camera. The new Moto G also has an 8-megapixel rear camera with autofocus and LED flash, but this one has 720p video recording capability. As well as this it has a 2-megapixel front-facing unit.
Battery
The Redmi 1S has a removable 2000 mAh battery while the Moto G has a non-removable 2070 mAh battery.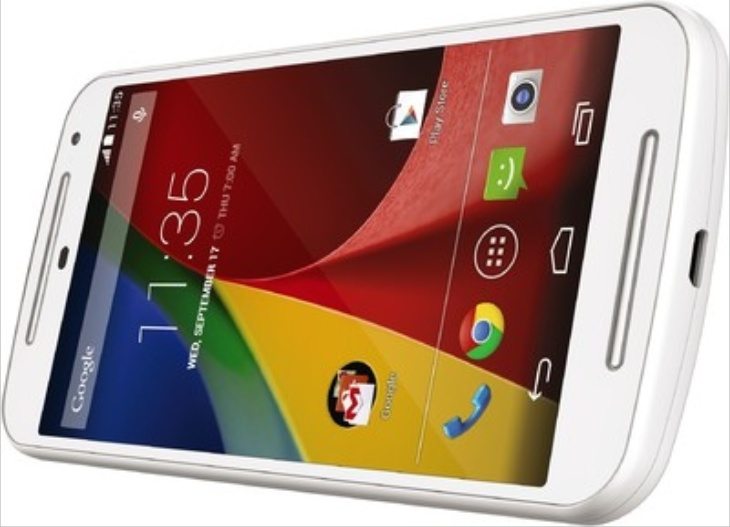 Connectivity
Both phones support 3G, Bluetooth 4.0, GPRS, EDGE, and microUSB. The Redmi 1S has Wi-Fi 802.11 b/g/n while the new Moto G has Wi-Fi 802.11 a/b/g/n/ac.
Operating System
The Redmi 1S runs the Android 4.3 Jelly Bean OS skinned with MIUI 5.0. The Moto G 2nd generation runs Android 4.4.4 KitKat that will be upgradable to Android L. It's worth pointing out that Motorola have recently been pretty quick to bring new OS updates to devices.
Dimensions and Weight
The Redmi 1S measures 137mm x 69mm x 9.9mm and weighs 158g. The Moto G measures 141.5mm x 70.7mm x 11mm and weighs in at 149g.
Price
There is a big difference between the two as far as pricing is concerned. The Redmi 1S is priced at Rs. 5,999 on Flipkart but as we previously said, it's quite difficult to get your hands on one. The Moto G (2014) is priced at Rs. 12,999 for the 16GB model on Flipkart. Although that's more than twice the price of the Xiaomi phone, is it at least in stock at the time of writing.
A check back through the above specs is rather enlightening. Although we haven't taken designs and features into account, the specs are a close-run race. There are some swings and roundabouts though, for example the Redmi 1S has the benefit of a removable battery while the new Moto G runs a later version of Android. However, on the whole the much cheaper Redmi 1S holds up well against the latest Moto G.
Taking this into account the Redmi 1S seems the wisest choice, but of course that depends a lot on if you can actually purchase one whereas the new Moto G is readily available. There will also be some buyers who prefer the Motorola branding and what's associated with it. Are you more likely to choose the Xiaomi Redmi 1S or the new Motorola Moto G (2014)?