Xiaomi Redmi 1S vs. Nokia Lumia 520 India no-brainer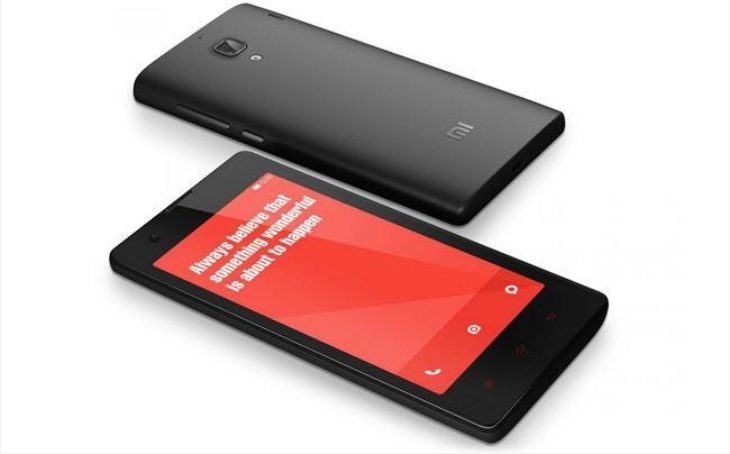 The Xiaomi Redmi 1S has been a smash hit since its launch for India, with demand far outstripping supplies so far. On the other hand the Nokia Lumia 520 is a massively successful device even though it released over a year ago. Today we have a Xiaomi Redmi 1S vs. Nokia Lumia 520 India shootout on price and specs.
We've already compared the Redmi 1S with other recent smartphone arrivals for India, including the Asus Zenfone 5, Moto G 2nd generation, and Nokia Lumia 530. However, as the Lumia 520 is still a popular handset and has lowered in price since it released, we thought it would be interesting to see how the older phone stands up against the Redmi 1S, which offers some decent specs at an affordable price.
Processors
The Redmi 1S has a 1.6GHz Snapdragon quad-core processor and Adreno 305 graphics. The Lumia 520 has a 1GHz dual-core processor and the same Adreno 305 GPU.
Display
The Redmi 1S has a 4.7-inch IPS LCD display with resolution of 1280 x 720 and 312 ppi. On the other hand the Lumia 520 has a 4-inch IPS LCD display with resolution of 800 x 480 and 233 ppi.
RAM and Storage
The Xiaomi phone has 1GB of RAM and 8GB of internal storage that's expandable via microSD to 32GB. The Lumia handset has 512MB of RAM and 8GB of internal storage, expandable to 64GB.
Camera set-up
The Redmi 1S has an 8-megapixel rear camera with autofocus, LED flash, and 1080p video capture, and also a 1.6-megapixel front-facing camera. The Lumia 520 has a 5-megapixel rear camera with autofocus and 720p video capture, but no secondary camera.
Battery
There's a 2000 mAh battery for the Redmi 1S and a 1430 mAh battery for the Lumia 520 and both are removable.
Connectivity
Both phones support 3G, Wi-Fi 802.11 b/g/n, Bluetooth 4.0, GPRS, EDGE, and microUSB 2.0. It's worth noting that the Redmi 1S is a dual SIM phone while the Lumia 520 is single SIM.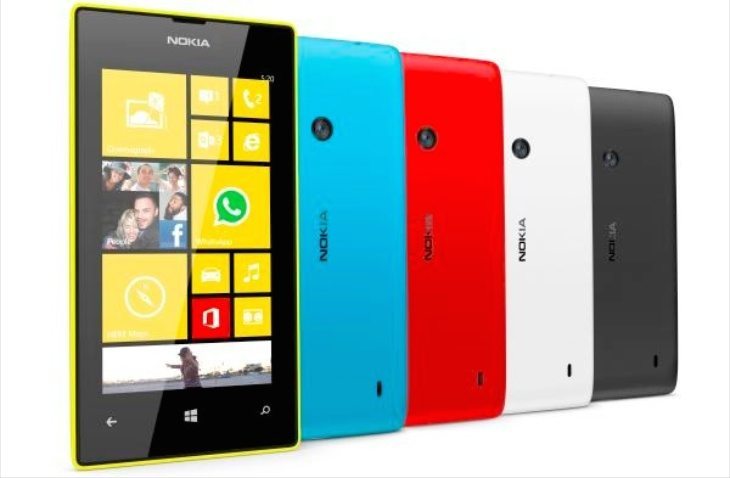 Operating System
This may be enough to be a deciding factor for some people who have a definite preference for the Android or Windows Phone operating platforms. The Redmi 1S runs Android 4.3 Jelly Bean skinned with MIUI v.5 while the Lumia 520 runs Windows Phone 8, upgradable to WP 8.1.
Dimensions and Weight
The Xiaomi Redmi 1S measures 137mm x 69mm x 9.9mm and weighs 158g. The Nokia Lumia 520 measures 119.9mm x 64mm x 9.9mm and weighs 124g.
Price
The Redmi 1S is priced at Rs. 5,999 and is exclusively available on Flipkart. We recently informed readers that the next flash sale for it will take place on October 14. Alternatively the Lumia 520 launched at around Rs. 10,500. However, as it has now been available for some time, prices have lowered to around Rs. 7,500 depending on retailer and colour option.
Potential buyers will need to consider their personal preference of design and build, but on specs alone it looks pretty one-sided. The Redmi 1S has a faster and quad-core processor, a larger display with higher resolution, more RAM, and better camera capabilities. It also has a higher capacity battery and is still the cheaper of the two phones despite the fact that it is newer.
On the face of it the Lumia 520 doesn't have much going for it when compared to the Redmi 1S. However the Lumia 520 does have a higher level of expandable storage and is quite a bit lighter than the Redmi 1S. Also some people may also still opt for the Lumia phone because they enjoy the Windows Phone experience and don't want to move to Android. Other factors that need to be considered are after-sales service, brand loyalty, and the fact that the Redmi 1S has been notoriously difficult to get hold of.
When you've considered the above do you think you would buy the older and still more expensive Nokia Lumia 520? Maybe for you it's a no-brainer and you'll be heading for the Xiaomi Redmi 1S? Let us know with your comments.