Microsoft Lumia 940 design tantalizer whets appetites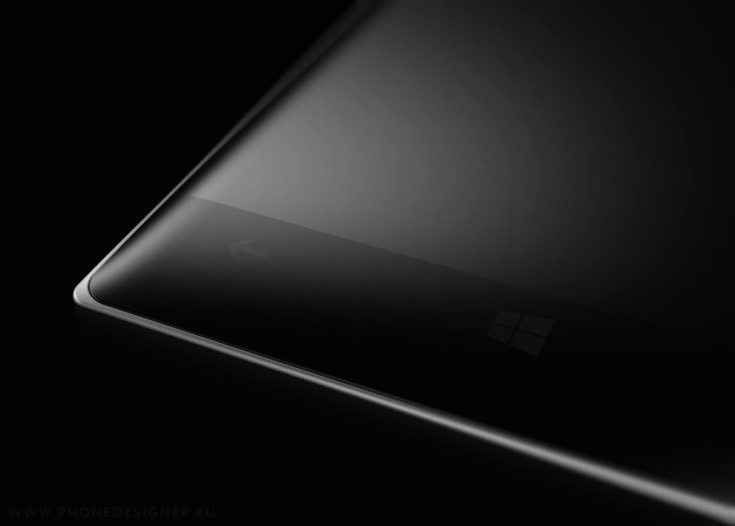 The upcoming Microsoft Lumia 940 is a hot topic of conversation right now, with many of us eager to see it officially unveiled. In the meantime we can take a look at concept ideas for the device to tease ourselves with possibilities. The vision we're sharing today is a Microsoft Lumia 940 design tantalizer to whet our appetites for the finished version that's in the pipeline.
This is not the first Lumia 940 design idea we've seen and it undoubtedly won't be the last. You can see a couple of other recent renders here and here to compare this one with. Jonas Daehnert is a pretty big name in the concept design world and he's currently working on what he describes as a "plausible Microsoft Lumia 940 concept." The image here is a teaser for the final design and only reveals one corner of the handset.
From what we can see it has reflections of the Fabula Design and we can just about make out that it has capacitive buttons. It appears to have curvature to the edges of the display creating a bezel-free look. For now that's about all we can tell you about this concept but we look forward to seeing more when this vision is finalized.
As far as the real deal is concerned there was a recent benchmark spot of a device thought to be the Microsoft Lumia 940. Unconfirmed specs so far include a Snapdragon hexa-core processor, Adreno 430 graphics, and 5.2-inch display size. It's also thought to have 3GB of RAM, 32GB of internal storage, a 20-megapixel rear camera, and 5-megapixel front-facing camera. Bear in mind that nothing has been made official yet so it's a case of wait and see.
Yesterday we also reported news on a prospective iris scanner for the larger Lumia 940 XL version. Hopefully it won't be much longer until we see the Microsoft Lumia 940 made official, but while we're waiting we'd like to hear your views on the design teaser shown here. Drop us your comments in the box below.
Source: Phone Designer (Facebook)
Via: Concept Phones