iPad mini 2, iPad 5 last minute specs clarification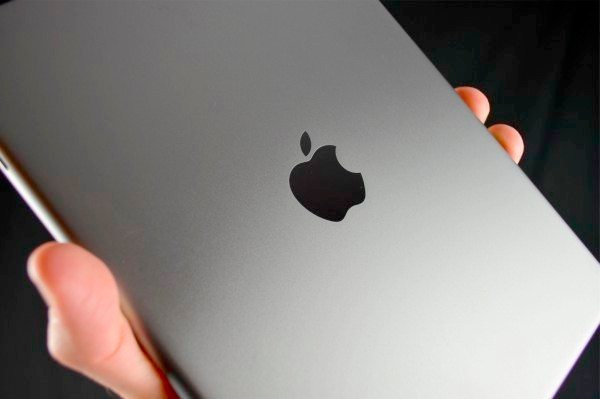 This weekend there will be plenty of people looking forward to the iPad event that is taking place on October 22, just two more days away. We expect to see the iPad 5 and iPad mini 2 launched, as well as MacBook Pro additions. Now just ahead of the Apple event we have iPad mini 2 and iPad 5 last minute specs clarification.
There has been a huge amount written about both of the new iPads over the last few months with plenty of leaks and rumors coming out. We often find that some rumored specs and features fall by the wayside after a time, never to be mentioned again. However some possible new iPad features and specs stick around and become more widely rumored, and many of these make it to the finished articles.
This means that by the time devices are officially introduced we have a good idea of what to expect. In the case of the iPad mini 2 and iPad 5 specs and features though, it's been a very mixed picture on what to expect, and the picture seems to change on a weekly basis.
For example, with the upcoming iPad mini 2 and iPad 5 we've had differing reports on whether they will or will not feature the new Touch ID fingerprint scanner that debuted in the new iPhone 5S. Another issue that has been widely discussed is whether the iPad mini 2 will feature a Retina display, and the likelihood of this seems to be a movable feast.
Now, just ahead of the iPad 5 and mini 2 launch event, a new research report has just been released by KGI Securities analyst Ming-Chi Kuo that summarizes the latest expectations regarding the new iPads. We've seen plenty of leaked images and videos of iPad 5 and mini 2 casings so on the design front it looks as though much of what we expected is accurate.
The iPad 5 is anticipated to be narrower, lighter (500g) and slimmer (7.5mm) with smaller bezels and designed more along the lines of the iPad mini. However, although a Touch ID sensor seemed to be a likely inclusion very recently, Kuo disputes this and feels this feature will not appear for the iPad 5 or iPad mini 2.
One of the most hotly disputed rumors regards a Retina display for the iPad mini 2, and many of our readers felt this was an important inclusion. Despite recent reports that this may not appear this time around, Kuo also expects that the iPad mini 2 will have a Retina display with resolution of 2048 x 1536, although there are fears that production numbers may be limited initially.
Recently there has been a lot of talk that the new iPads will come in color options to match the iPhone 5S with a new gold version being leaked. This looked like one of the more likely rumors, but surprisingly Kuo disputes this and feels that neither iPad will feature a gold color option.
Kuo also predicts that the iPad mini 2 will have the 64-bit A7 processor that featured in the iPhone 5S, and predicts the iPad 5 will have a new 64-bit A7X chip. The iPhone 5S also came with a new M7 motion co-processor and Kuo also feels that both of the new iPads will feature this as well.
For some time we have felt both iPads were likely to have improved cameras and Kuo also reinforces this, saying that the iPad 5 and mini 2 will both feature an 8-megapixel rear camera. Of course, none of this can be verified just yet, but we should hopefully have all of the specs, features and iPad mini 2 and iPad 5 release dates confirmed on October 22.
Kuo has come up with plenty of reliable information about upcoming Apple devices previously, although he has missed the mark on the odd occasion. For now though, this is probably the most accurate assessment of what can be expected.
We'll be bringing news on the iPad 5 and iPad mini 2 as the event unfolds and should also be able to provide confirmed pricing and hopefully iPad 5 and iPad mini 2 release dates. Going by patterns of previous Apple launch events we expect the tablets will release within a few short weeks of the official introduction.
What are your thoughts on these last minute clarifications on the iPad 5 and mini 2? Are you pleased to hear of the improvements expected for the processors and cameras, and of course the Retina display for the iPad mini 2? Maybe you're disappointed that it looks as though Touch ID will not feature for either tablet this time around? Let us know with your comments.
Source: MacRumors