iPhone 6 video collection showing best designs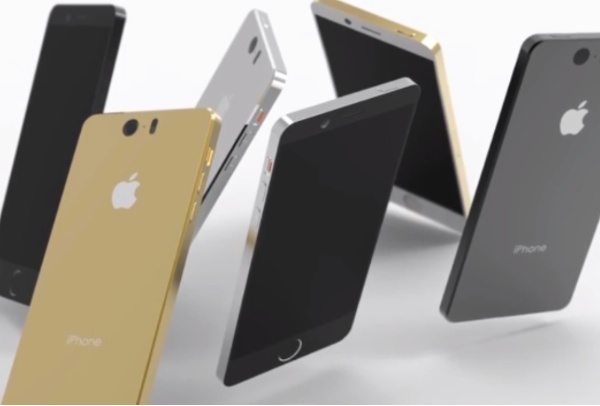 There's plenty of focus already on the Apple iPhone 6 even though it's not likely to appear for some months yet. Something we see a lot of in the run up to the release of a big new device is concept designs and the iPhone 6 is no exception. Today we have an iPhone 6 video collection showing the best designs, and we're asking readers to choose which they like best.
We've featured most of these concept images below previously, so you can see much more about them on our original articles that we'll link to as we go. It's good to see some concept videos gathered together though, so we can conveniently compare some of the many ideas available.
The first YouTube video that we've embedded below this story shows an iPhone 6 — All New Design concept by Alex Casabo that features a larger 4.7-inch display. This iPhone creation is extremely light and packs a 1.2GHz Apple A8 quad-core processor. It runs iOS 7.2 with some nice new features.
The next video is of an iPhone 6 with Eye ID by SET solution. There has been a lot of speculation about whether the next premium iPhone might have a Retina scanner following the arrival of the fingerprint scanner for the iPhone 5S, so this is an interesting concept.
The following video shows a recent concept of an iPhone Pro (iPhone 6) from ConceptsiPhone, which features a wraparound display. The idea of this is that the edges of the display show game controls, notifications and more while the user can also switch between mobile and desktop operating systems.
Recently the LG G Flex created waves when it appeared with a curved screen and flexible build and the next concept video is of an iPhone 6 with Curved Display. This one also comes from ConceptsiPhone and the handset shown features a 5-inch edge to edge display with a seven degree curve.
Another interesting design that is rather futuristic at this time is of the iPhone 6 Air with the concept video in the form of a TV ad. This idea comes from SET Solution and the handset shown is just 3mm thick tapering right down to a mere 1.5mm thick and it weighs only 70g.
The final video in our collection is new to us and was designed by Refael ben zikri with the video created by Ran avni. This takes up the idea of the iPhone 6 being larger than existing iPhones and this idea features the home button within the screen. We're not convinced by this notion although it does enable a much smaller bezel at the bottom of the handset.
Once you've checked out the six iPhone 6 concept videos below we'd really like to hear your input about this. Are you a potential buyer for the Apple iPhone 6? If you could choose a design from any of these below, which would you opt for? Maybe you have your own ideas of what you'd like to see for the next iPhone design? Let us know by sending us your comments.