iOS 7 Wish List, Apple needs to get it right
There's still plenty of buzz about Apple's latest upgrade to its mobile operating system iOS 6 and also the subsequent release of iOS 6.0.1 that was supposed to fix some issues. Although many of us were pretty excited at first with all the improvements and new features that iOS 6 brought to our devices, as time went on there was increasing criticism about the latest Apple mobile OS. We thought it would be interesting to take a look ahead to an iOS 7 wish list then as we feel it's hugely important for Apple to get it right next time around.
Apple's iOS 6 was first made publicly available back in September and the iPhone 5 was released running the updated OS. However the many benefits of iOS 6 (such as FaceTime over cellular and upgrades to the Safari browser) seemed to be quickly overshadowed by the negative aspects and experts and consumers alike widely condemned the new Apple Maps app. Others had issues with the new Passbook app, the new YouTube app, flaws with the deeper social media integration, Siri becoming slow and more.
Then to make matters worse it appeared that the iOS 6 upgrade had affected many users devices adversely. Bugs and glitches were reported that affected WiFi connectivity, iMessage stability, battery drainage problems (especially for the iPhone 4 and 4S), an Exchange bug, data problems and more. A further update iOS 6.0.1 was then issued last week which was intended to fix many of these difficulties but alas yesterday we discussed how many people were still having real problems with WiFi, apps crashing, battery drainage and more, despite using the latest update. In fact many people have reported even more problems since updating to iOS 6.0.1, causing a lot of frustration amongst iOS device users.
Of course Apple is likely to issue many more minor updates to iOS 6 before the next major iOS 7 upgrade comes along (probably with the iPhone 5S or iPhone 6) but many people will be looking closely at how Apple manages with iOS 7. If Apple doesn't get it exactly right there will be a lot of negativity once again and after the iOS 6 fiasco it won't be enough to simply release iOS 7 without all the problems that have become apparent on iOS 6, as there will still be pressure for groundbreaking new features too. This is where we turn our attention to an iOS 7 wish list and many feel that Apple needs to come up with something significant to avoid iOS becoming stale.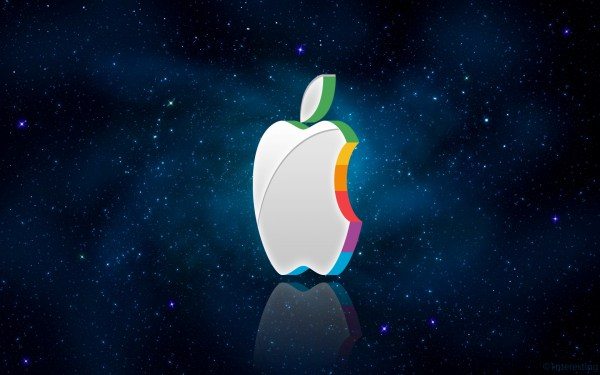 Plenty of tech sites are already coming up with ideas for what they would like to see from iOS 7. For example MacLife suggests location-based settings profiles whereby Apple could add a location option to individual settings or how about proximity notifications so that if you were using a Mac and iPhone then your iPhone wouldn't also pass on notifications about Facebook or emails. Other suggestions include smarter autocorrect to save having to re-type new words over and over again when they are automatically corrected and also the ability to set default apps.
The Next Web also has some iOS 7 ideas and features a concept video by Max Rudberg showing widgets and live tiles on the iOS 7 homescreen that could improve it. This would make the iOS 7 homescreen a sort of mash-up of iOS, Android and Windows but of course it's important to remember that this is purely a concept and definitely not something we can see Apple ever approving. We've embedded the video below this story though so that you can check it out for yourself. Also for a hugely comprehensive iOS 7 wish list you will be amazed at what HubPages has come up with. So far there are 74 suggestions, from very minor changes to some that are more significant and we found ourselves nodding to several ideas as we looked through them.
Now we'd like to hear from readers regarding your most wanted features and improvements to iOS 7? If you have any ideas of what you'd like offered then let us have your comments. We'd also like to hear from you about whether you are most hoping to see something truly groundbreaking or if you would simply be happy to have a fully functioning iOS that works well, with no bugs, and causing no ill effects to your devices?