Samsung Galaxy S4 vs HTC One, a question of timing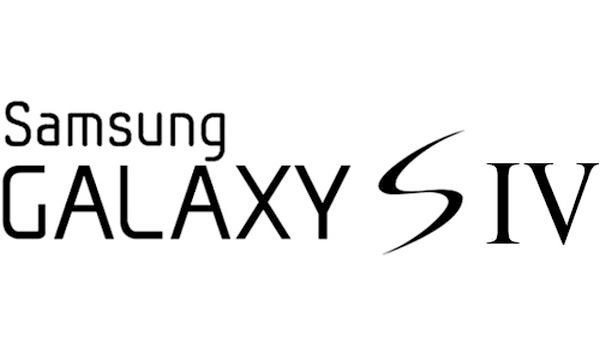 Two of the smash hit smartphones of this year are likely to be the Samsung Galaxy S4 and the HTC One. The HTC One finally became official at an event last week while the Galaxy S4 (S IV) hasn't yet been formally introduced and so specs on this are as yet unconfirmed. We wonder how the Samsung Galaxy S4 vs. HTC One will work out and consider this could all come down to a question of timing.
We've previously given readers a theoretical comparison of these two phones before either was official so now that the HTC One has been unveiled we'll give you a brief rundown of the major specs of this highly impressive smartphone. We'll follow this with some widely reported leaks and rumored specs for the Galaxy S4 but please bear in mind that we cannot confirm the S4 details yet. Nevertheless before a major product launch such as the Galaxy S4 we usually see an escalating amount of rumored specs, many of which turn out to be accurate. We'll then look at the all-important aspect of timing that could turn out to be pivotal.
Firstly then the major specs of the HTC One are a 1.7GHz Qualcomm Snapdragon 600 quad-core Krait processor, 4.7-inch Super LCD 3 display with resolution of 1920 x 1080 and 469 ppi, 2GB of RAM and 32 or 64GB of internal storage, non-expandable. There's also a 4-megapixel rear camera with autofocus, LED flash, simultaneous video & image recording, 1080p video capture, HDR, video stabilization, stereo sound as well as a 2.1-megapixel front-facing camera with 1080p and HDR.
Don't be fooled by the fact that this is 'only' a 4-megapixel rear camera as this is an UltraPixel sensor and HTC claims that every pixel can harness 300% more light than camera sensors on other smartphones. The HTC One also has a 2300 mAh battery, Wi-Fi 802.11 a/ac/b/g/n, Bluetooth 4.0 with AD2P, NFC and LTE connectivity (where applicable). It comes in three color options, black, silver or red and runs on Android 4.1.2 Jelly Bean, upgradable to 4.2.2 with HTC Sense UI version 5. It also has some great features such as HTC BlinkFeed, HTC Boom Sound and the Zoe service.
The Samsung Galaxy S4 is yet to be announced but we have some idea of what to expect. There has been plenty of talk about it using the Exynox Octa 5 processor but more recently there was rumor that this has been ditched in favor of the Qualcomm Snapdragon 600 processor, the same as for the HTC One. We also think the Galaxy S4 could have a 5-inch Full HD Super AMOLED display, 2GB of RAM, a 13-megapixel rear camera and 2-megapixel front-facing camera. Other leaks mention a 2600 mAh battery and wireless charging and although many were hoping to see it launched on the next major Android OS, 5.0 Key Lime Pie, the closer we get to a release the more likely it seems it will launch on Jelly Bean with Samsung's TouchWiz UI.
We've also heard of more factors that may come to the Galaxy S4 such as the handset including one of Samsung's new flexible displays, using new 5G Wi-Fi technology, floating touch technology improved S Voice and new features including Eye Pause and Eye Scroll. It does seem likely that it will be launched in two color options, black or white. We already know then that the HTC One is a mighty-impressive smartphone but we also think the Galaxy S4 will be equally notable and are looking forward to finding out the details for sure.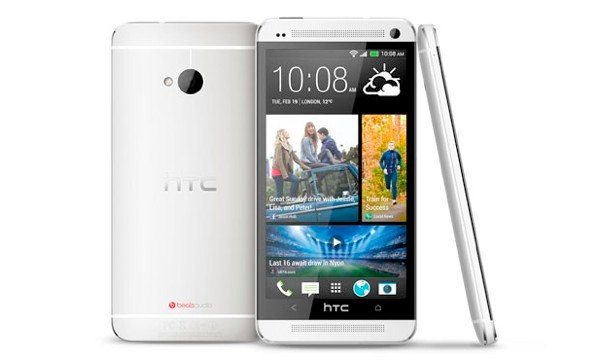 Moving on to that all-important question of release timing and when the HTC One was introduced last week we asked readers if they were likely to purchase it straight away on release or wait to find out what the Galaxy S4 has to offer. Now it seems there may not be any time at all between the HTC One hitting the shelves and the Galaxy S4 being announced. HTC revealed at its big HTC One event that the phone would be released in March in some markets and we have since learned that in the UK it seems set to release around March 15 with a release in the US about one week later.
For some time we had heard that a Samsung Unpacked event to officially announce the Galaxy S4 was to take place on March 22 and then this date suddenly shifted to March 15, or even March 14. Of course the more cynical among us might think that Samsung is attempting to steal HTC's thunder by announcing it's next flagship at the same time as the HTC One is set to release but perhaps this is purely coincidental? In a way many consumers may benefit if this is accurate as they will then be able to make an informed decision about both phones before they decide which to purchase.
One thing to remember though is even if the Galaxy S4 is debuted on March 14 or 15 the release is unlikely to be immediate. It's more likely that the Galaxy S4 will hit the stores in the UK and the rest of Europe in April while those in the US may have to wait several weeks later until May or June, as has customarily been the way with the last few Galaxy S phone launches. We know that US consumers get pretty frustrated with having to wait so much longer but can't see much chance of the launch being any different this time around, of course we could be wrong!
Either way then it looks as though the HTC One release will collide with the formal introduction of the Galaxy S4. Potential customers should at least have at their disposal the full specs and prices of these phones before making a choice but if they opt for the Galaxy S4 may then have to wait a while longer to actually get their hands on it.
It will be very interesting indeed to see how the Galaxy S4 and HTC One fare against each other then. We think the HTC One is highly desirable but we also know that each Galaxy S phone release goes on to dominate the Android smartphone market. HTC may well wish it had released the One as soon as it became official to give it a bit of a head start in sales.
We're really interested to hear your thoughts on this. Are you a potential HTC One customer but will check out what the Galaxy S4 has to offer first? Might you choose whichever one releases first or are you willing to wait several more weeks or months for the Galaxy S4? Let us know with your comments.