iPhone 6S tantalizer comes with specs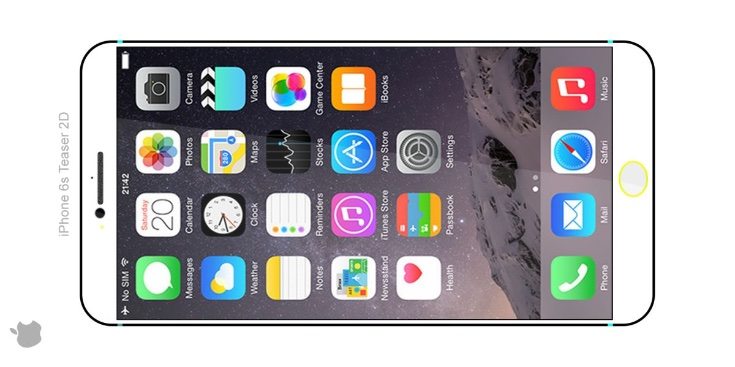 There's plenty of focus on the next iPhone, likely to be the iPhone 6S although many are referring to it as the iPhone 7. If expectations bear out, the new iPhone for 2015 will be revealed in September, and we're already seeing an increasing number of leaks and rumors about the device. One thing we've also seen plenty of is concept ideas, and the iPhone 6S tantalizer we have today also comes with some specs.
Kiarash Kia is a well-known name among concept designers, and you can check out two recent examples of his visions for a Samsung Galaxy A9 and HTC One L Prime. His latest venture is the iPhone 6S concept that you can see here, and the images we're showing are just teasers for 3D renders to follow later. This particular version is a pink, or perhaps rose gold iPhone 6S, which is 7.1mm thick and weighs in at 140g. It has an aluminum build, and the home button is a slightly different shape than the iPhone 6.
Imagined specs for this render are an Apple A9 64-bit processor, and a 5.2-inch IPS LCD display with HD resolution and anti-scratch layer. It carries a 12-megapixel rear camera with 1.6 micron crystals, LED flash, and 2K video capture, as well as a 3.2-megapixel front-facing camera. It has a 2050 mAh battery and would, of course, be running iOS 9.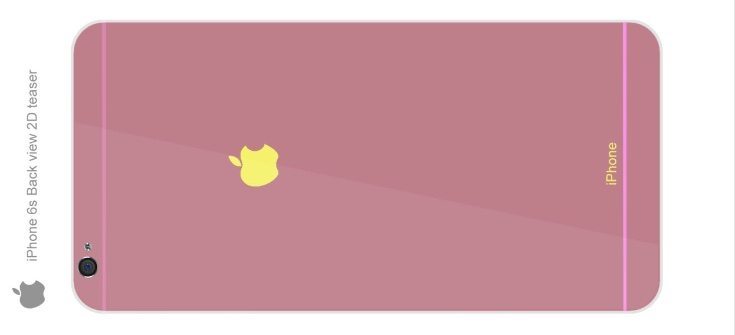 The designer has added a quad notification lighting feature, and if you look at each corner of the handset you might just be able to make out what we imagine are LEDs. We'd be interested to hear what readers think of this latest iPhone 6S design idea, and you may want to compare it with a couple of other recent examples (see here and here).
As far as the real deal goes a recent rumor suggests that it may have a bezel-free display. However, you may also be interested in our recent article where we discuss Apple skipping the iPhone 6S and moving straight to a more groundbreaking iPhone 7. Would you like to see the 2015 Apple iPhone looking anything like the iPhone 6S creation we've shown today.
Source: Concept Phones