Samsung Galaxy Note 3 with waterproofing desirability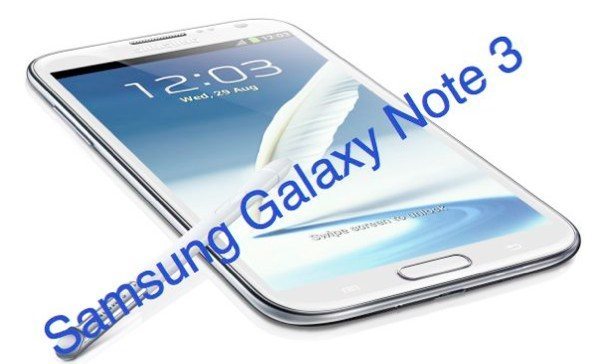 The upcoming Samsung Galaxy Note 3 is widely expected to be revealed at IFA Berlin in September. There's a massive amount of anticipation surrounding this phablet type of smartphone, following the enormous success of the Note 2. Today we are thinking about the Samsung Galaxy Note 3 and waterproofing desirability, and we wonder if there is a demand for a waterproof variant of the phone.
Earlier today we shared a video review of the Galaxy Note 2 vs. Galaxy S4 Active. Most readers will know that the Galaxy Note 2 is a phablet device with a larger display, but some may not yet have heard of the recently released Samsung Galaxy S4 Active. This is a more rugged version of the standard Galaxy S4 and it's also dust and water resistant, offering a real alternative for those who need a sturdier device.
Ultimately, the choice between the Note 2 and Galaxy S4 Active seemed to come down to whether people want a device with a larger display or a waterproof phone, but when you think about it there must be a lot of people who would like to have both. Recently we've been hearing more and more about possibilities for the Galaxy Note 3, including an LTE-A variant, 3GB of RAM, and both AMOLED and IPS LCD displays. However, why not a waterproof Galaxy Note 3 or a variant with this factor?
In our many posts about the Galaxy Note 3 we've received plenty of comments from readers saying what specs and features they'd like to see for the Note 3. We've had suggestions such as dual SIM cards and also dual SD cards, a removable battery as well as increased battery capacity and much more. What we now want to know is whether potential customers of the Galaxy Note 3 would also like to see waterproofing for the device, or similarly to the Galaxy S4, a variant offering this?
It's worth taking into account that rival manufacturer Sony seems to feel there is a desire for a waterproof phablet device. After the success of its dust and water resistant Sony Xperia Z, Sony is to release the Sony Xperia Z Ultra in Q3. This is not only dust and water proof but also has a whopping 6.4-inch display, so the company obviously feels the market is there for such a device.
We're really interested to hear from readers about this. Would you like to see a Galaxy Note 3 with waterproofing, or a variant of the phone which could perhaps be called the Galaxy Note 3 Active? Maybe there are other factors that are much more important to you than a device that offers water resistance? Let us know with your comments.