Why iOS 7 problems shouldn't put you off updating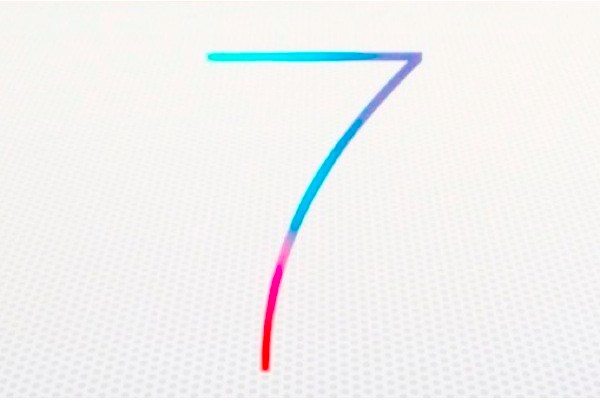 Since iOS 7 was released for general use there has been a mixed reception about the updated Apple mobile operating system. Whereas some appreciate the many improvements, features and new design, others have hit various issues and just don't like the new look. Here's why you shouldn't let iOS 7 problems put you off updating.
While many iOS device users have already updated to iOS 7 and it's in-built with the new iPhone 5S and 5C, there are some people who have been deterred from updating. However, despite the various issues there are plenty of reasons why the update is worthwhile in our opinion.
We have already reported on some of the various problems that some users have encountered with iOS 7 so far. These include faster than usual battery drain, slower performance (on older devices), apps crashing, features that are missing on some devices, security flaws, and even Touch ID fingerprint sensor hacks.
Other aspects that concern some users are that many apps haven't yet been updated to iOS 7 and the fact that once you upgrade you can no longer downgrade to iOS 6 if you don't like it. This has even led to some conspiracy theories as to why Apple has blocked downgrading.
There have been numerous reports about many of the above issues, and when you look at these drawbacks altogether it can be pretty worrying. However, while we cannot deny that these are concerns for some users, maybe we should focus more on the many new features and improvements instead.
Two new additions that are earning a lot of praise for example are the Control Center and improved notifications. The Control Center gives users quick and easy access to functions such as the camera, audio playback controls, Airdrop and Airplay. It enables users to adjust brightness settings, switch wireless services on and off and more, all from one convenient hub.
Meanwhile enhanced Notifications now has three tabs, Today, Missed or All for easier reference. Another notable addition is improvements to Siri, which is now more personable and has Wikipedia integration and also enables the user to change settings by voice.
There's also the aforementioned Airdrop and enhanced Multitasking. For instance Airdrop enables users to easily send videos, photos and other content to nearby iOS devices via Wi-Fi. The improvements to multitasking make it much easier to switch between apps and to close multiple apps by swiping. Another change comes in the form of the improved and customizable App Store. For instance users can now search by age and also turn on automatic updates.
We shouldn't forget that there has also been plenty of admiration for the totally revamped design of iOS 7, and for many people it's worth updating to iOS 7 simply because of this. We really like the cleaner, more simplistic design, but acknowledge that while this is a plus point for many people, there are other users who just do not like it at all.
Ultimately, we feel that when you consider the many positive points about iOS 7 this outweighs the negative aspects. If you haven't yet updated to iOS 7 you may want to reconsider your decision, especially as many of the drawbacks so far are teething problems that are likely to be solved with updates.
It would be interesting to hear from readers about this. If you already upgraded your device to iOS 7 are you pleased that you did so, or do you have regrets? If you have still to update, what is it that concerns you most about iOS 7? Let us know with your comments.