Samsung Galaxy S4 Android 4.4 update ignores customers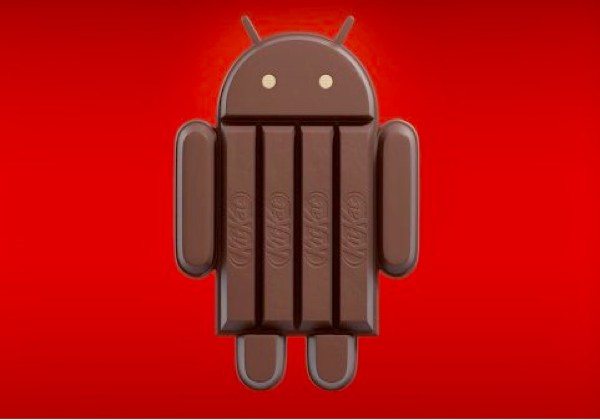 The Android 4.4 KitKat operating system update was recently introduced, and many smartphone manufacturers are already informing their customers about update schedules. Today we wonder why Samsung can't do the same for the Galaxy S4, as so far customers have been pretty much ignored as far as the Samsung Galaxy S4 Android 4.4 update is concerned.
Over the next few weeks and months we will see the Android 4.4 update slowly rolled out to different devices. The likes of HTC, Motorola and Sony are announcing plans for the update to be pushed out to their flagships and other devices, but from Samsung there has been more of a deafening silence.
We know that the Samsung Galaxy S4, Galaxy S3, Galaxy Note 3 and Galaxy Note 2 will all receive Android 4.4 at some point. However, whereas other manufacturers are informing customers, Samsung has merely stated that rollout plans will be announced in due course.
Previously we spoke about how we felt Samsung should be trying to beat the competition to get the update pushed out to the flagship Galaxy S4. Since then we've heard more and more manufacturers announce devices that will receive the update and some have also announced timeframes.
We've already heard that the update is now beginning to roll out for Google Nexus devices first (as you'd expect), and HTC has already given its flagship HTC One customers news that the device will start to receive the update by the end of January. HTC has also just announced that the update is now ready to be approved for the HTC One Google Play Edition.
Motorola has also informed customers and announced that its new Moto G handset will release in some areas with Android 4.3, but in areas where the release is coming slightly later it will launch running Android 4.4. Motorola has also informed its customers that the popular Moto X will receive Android 4.4 in the coming weeks, and as well as this has provided customers with an update checker for other devices.
Then we have Sony who recently informed its customers about the first raft of its devices that will receive Android 4.4, including the Xperia Z1. Yesterday we also heard about how Chinese manufacturer Huawei has now announced its Ascend P6 will jump straight to Android 4.4 and that the rollout for the update will begin by late January.
Recently we discussed our expectations for the Android 4.4 update for the Galaxy S4, and one thing we noted was that going on Samsung's past record, the company is unlikely to keep customers well informed about the update. Also when Samsung does feel the need to give out some information it's likely to be pretty vague.
We do have to wonder at the wisdom of Samsung when it comes to keeping customers in the loop about OS updates. Samsung is the most dominant Android device manufacturer in the world, and you would think that might mean that it could at least reward its many loyal customers by issuing meaningful information about updates.
You might also imagine that given the vast resources of the company it could push these updates to customers much quicker than it usually does. It's possible that this is all about to change and that when Samsung does finally feel its time to keep its customers informed, the update will be ready to go, but don't hold your breath!
We'd be interested to hear what readers feel about how Samsung handles Android OS updates for its devices, particularly where keeping customers in the know is concerned. Please do send us your comments about the following, or any other aspect of the Android 4.4 update for Samsung devices.
Are you eagerly waiting to hear more about the Android 4.4 update for your Galaxy S4 or other Samsung mobile device? Are you generally happy about the speed at which Samsung pushes out OS updates for its devices, or are you surprised they take so long? Maybe you feel Samsung should be doing much more to inform its many customers about updates?