iPhone 6 vs Nexus 5 vs Galaxy S5, the future battle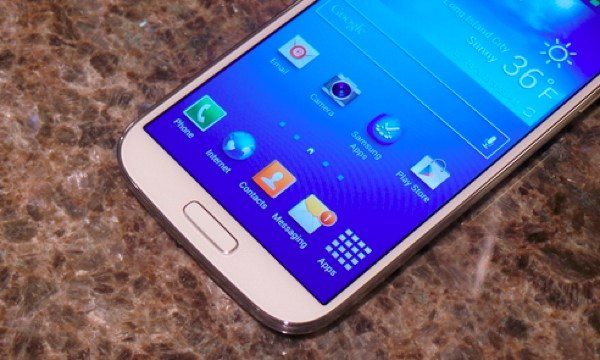 Although there are some great phones about right now, it's always good to look ahead to the next rounds of popular devices. Today with that in mind we want to make some observations about the iPhone 6 vs. Nexus 5 vs. Galaxy S5 and the future battle that will ensue with these three devices.
Before we start we want to stress that we're not claiming we know the specs for any of these phones. None of them have been officially announced yet, and so nothing has been confirmed. Nevertheless, there have been many rumors and leaks regarding them, and we want to round up some of the things we've heard so far as a general idea of what manufacturers might bring to the table.
We need to clarify the situation about the next iPhone before we go further. In our opinion, the next iPhone that looks likely to launch in September will be called the iPhone 5S, but many people are referring to it as the iPhone 6. However, we feel the iPhone 5S will not be more than a minor refresh of the iPhone 5, and the consensus of tech opinion seems to feel that a more major upgrade will appear with the iPhone 6 in 2014.
For the iPhone 5S we are expecting that it will release running iOS 7, as the new operating system is also due to publicly release around the same time as the next iPhone. Other inclusions are likely to be an upgraded processor, while there is growing expectation that a fingerprint sensor will also be included. The latest round of leaked specs also includes a 12-megapixel camera, 2GB of RAM and enhanced LTE radio, but of course none of this is official yet.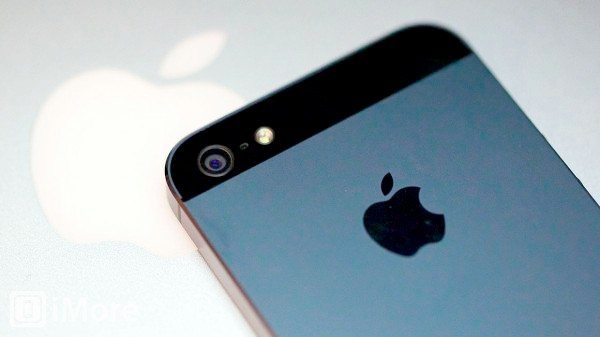 Many people are looking to the iPhone 6 release in 2014 to be a more exciting prospect. We have seen many concept designs for the iPhone 6, but of course they are just visions of what could be offered and don't offer us anything concrete. However, one thing that we've heard many times from our readers is that they are hoping for a complete redesign for the iPhone 6, and as the latest iPhones have all looked very similar, an entire revamp would be a good move by Apple.
If the much-rumored fingerprint scanner doesn't turn up for the iPhone 5S then it's very likely to make the iPhone 6. It also seems likely that the processors for the iPhone 6 will be supplied by TSMC, moving away from Samsung who currently supply iPhone processors. Another possibility that we mentioned recently regards a thin glass strengthening process that Apple recently patented that would allow for a much slimmer display, while Kinect technology is another potential inclusion. Of course with the iPhone 6 not due until 2014 it's also likely to run iOS 8 by that point.
The Google Nexus 5 has been the subject of plenty of rumors over the last few months, although talk died down a little before picking up again recently. After the success of the LG-made Nexus 4 there's a lot of anticipation for the Nexus 5 and for many months it was not known who the manufacturer would be. Recently we heard news that the Nexus 5 could be a variant of the upcoming LG Optimus G2 and could be running the next major iteration of Android, 5.0 Key Lime Pie in beta form. The joy of owning a Nexus device for many people is that these devices offer a pure vanilla Android experience.
Along with this it looks as though October is the most likely launch timeframe and a release then would fit with the fifth birthday celebration of the Android platform. We have seen various sets of leaked specs for the device but the most recent reports have suggested it's likely to include a 2.3GHz Qualcomm Snapdragon 800 quad-core processor, a 5.2-inch Full HD display, 2 or 3GB of RAM, and possibly also internal storage options of 32, 64, 128 and 256GB.

Finally we move on to the Samsung Galaxy S5. This phone is not likely to release until next spring, around a year after the Galaxy S4 was launched. As it's still some way away there has not been much in the way of specs leaked yet, but various possibilities have been reported. For example, one of the only criticisms about the Samsung Galaxy phones are their plastic build, and many people would like Samsung to step up to a more premium look and feel for the Galaxy S5. Recently it was reported that Samsung has partnered with a German company for the supply of carbon fiber composite materials, and this has led some to feel we could see a carbon fiber Galaxy S5.
Technology is advancing in many areas and there's also a possibility of liquid cooling being used as well as fingerprint detection. We've also asked readers what they'd like to see for the Galaxy S5 and responses have included dual SIM cards, dual SD slots, and waterproofing. As the Galaxy S5 is not due until 2014, it's certainly likely to release with Android 5.0 KLP, although the S5 will also be skinned with Samsung's own UI.
These are just some of the possibilities for these three smartphones, and of course some are more likely than others. What we can be sure of though, is that there are some exciting months ahead for smartphone enthusiasts, and these handsets will be real competition for each other. We'll be following all of the developments with these devices, and in the meantime we'd really like to hear your thoughts.
Are you specifically interested in the iPhone 6, Nexus 5 or the Galaxy S5? If so, which device are you most waiting for and what would you like Apple, Google and Samsung to offer for these three handsets? What would be deal breakers for you regarding these smartphones? As always, your comments are greatly appreciated.